Getting Business Credit
As a small business owner, getting business credit is a necessity, if you want to have access to funding, protect your personal credit and establish a credit identity for your company.
The good news is I've done the heavy lifting for you, and today you'll get to look at the most important advice I've compiled for getting business credit…and you'll see how you can apply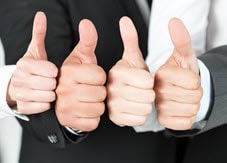 these tips to produce more results.
Here is my list of 50 tips for getting business credit that will make an impact to your business.
Sound good?
Let's get started!

1) All three major business credit agencies are key. Building strong business credit reports with all three-major business credit reporting agencies is one of the key strategies to maximizing your company's overall funding ability.
2) Maximize your personal credit ratings. FICO® uses business and personal credit reports as part of the data used to generate the FICO® SBSS business score.
3) Use a business credit building system. The task of building credit for your business doesn't have to be a long drawn out process. Instead you can take a proven and systematic approach which saves you time, money and resources.
4) Build a business credit identity. Unless your business has a creditworthy profile, lenders will continue to rely on your personal credit ratings to assess the level of risk your company presents.
5) Protect the corporate veil. Keeping your business expenses separate is essential to protecting the integrity of the corporate veil.
6) Get business credit before you need it. Business credit, like personal credit, is what you should build before your company actually needs it.
7) Stop using personal credit cards for business expenses. Using a personal credit card for your business is a bookkeeping disaster.
8) Leverage your business revenue to get a line of credit. If you're an existing business and have monthly revenue coming into your business account you may qualify for a line of credit with no personal credit check.
9) Establish a separate legal entity. The first step in establishing credit in your company's name requires that you structure your business as a separate legal entity.
10) Diversify your access to funding. It's crucial to have access to multiple sources of funding because with choices, your company's expansion or search for investment properties will be more productive and more profitable.
11) Acquire multiple lines of business credit. Bundling business credit cards is a popular form of acquiring large sums of cash for your business while building your company's credit file.
12) Have a funding safety net in place. Think of business credit cards as a great safety net for your business. Unlike a traditional loan, revolving lines of credit enables you to source funding before your business needs it.
13) Get started with net 30 accounts. If you are at the beginning stage of establishing business credit it's best to apply with a net 30 company.
14) The number of trade-lines you have is not all that matters. A creditworthy company profile is not based solely on the number of payment experiences your business has reporting. Factors such as activity, size of credit limits, credit diversity and length of payment history all play a key role.
15) Utilize the balance transfer strategy for cash. Convert credit cards into cash without paying any interest for 12 months or more using the balance transfer strategy.
16) Consider a personal loan for business as an option. Securing a business loan through a bank can be extremely challenging for startups and small businesses without a proven track record. The good news is getting a personal business loan may be your best option.
17) Be cash flow positive. One of the most important factors that determine eligibility for a business loan is the company's cash flow. A bank's number one concern is whether a business is cash flow positive.
18) Review your business credit report. A business credit report is a report card on how your business manages its financial responsibilities.
19) Get only business credit reporting cards. Acquiring 4-5 business credit cards that reports only to the business credit agencies is a fast way to build a credit identity for your business.
20) Keep your trade references handy. Business credit accounts with suppliers, vendors and other companies that your business has payment history with become valuable trade references which can be used on future credit applications.
21) Your personal credit card limits matter. The size of your personal credit card limits may impact how much you pre-qualify for in certain types of funding such as unsecured revolving lines of business credit.
22) Don't blindly apply for business credit. Certain banks will auto decline you if they see a recent inquiry on your reports from other specific banks. Instead use a strategic business credit application approach.
23) Be careful with authorized user accounts. If you become an authorized user keep in mind that the account needs to have great history, low debt and not be the strongest account on your profile otherwise it could hurt you rather than help you.
24) Add trade credit to your funding arsenal. Trade credit is the single largest resource of capital utilized from business to business according to the SBA.
25) Credit diversity is key. Aim to establish a diversity of business credit such as vendor credit, revolving lines of credit, installment loans, etc.
26) Establish multiple banking relationships. The more banking relationships you establish under your business name the more attractive your business will be to other banks.
27) Get a D-U-N-S® Number. When you apply for a DUNS Number your company will be issued a nine-digit number. This D-U-N-S® number will be linked to your business credit file which is similar to how your social security number is linked to your personal credit reports.
28) Plan a strategy than work the strategy. Plan a short term and long-term business credit strategy which consists of funding the launch of your business (short term) and building your business credit files (long term).
29) Model what the most successful businesses do. The most successful businesses in America have one thing in common; they all have business credit.
30) Obtain an employer identification number. With an EIN, your business will be able to establish its own unique credit identity which is separate from your own personal credit identity.
31) Your business bank account is crucial. Your business bank account is one of the most important financial tools you will use to manage your company's finances.
32) Avoid having an incomplete business credit file. Getting a D-U-N-S® Number doesn't mean your business has a credit report. It only means your company has a file in Dun & Bradstreet's database. You have to have payment experiences reporting to generate a report.
33) Always pay on or ahead of the due date. With good business credit history, you position your company to receive better payment terms, rates and offers from lenders, banks, vendors and suppliers.
34) Know your business funding options. Whether starting or expanding a business, understand your funding options and what types of business credit you can get. This is crucial to the success of your company.
35) Establish a personal and business separation. By establishing credit in the name of your business you create a distinct separation between your personal and business expenditures.
36) Don't rely on only one funding vehicle. It's simply smart business for a company to have access to multiple sources of cash, credit, and funding vehicles.
37) Creditworthy for a business is more than a score. While you may associate the term 'creditworthy' with personal credit scores, when it comes to a business, creditworthiness takes on a whole new meaning. Your full business credit report, depth of credit, industry and company profile all play a factor.
38) Know your business credit scores. Your company's credit ratings (Paydex®, Intelliscore Plus℠, Equifax Credit Risk Score™, etc.) is an extensive and comprehensive report that shows how your company handles its financial obligations.
39) Your bank rating is equally important to business credit ratings. Bank ratings are based on how well your company manages its business bank accounts. Everything from deposit history, average daily balance, length of bank account history, to NSF history all plays a major role.
40) You can have a corporate image on a shoestring budget. A business virtual office offers a brilliant and affordable way for even the smallest business operation to operate a business like a major corporation.
41) Know the purpose of business credit reporting. Business credit reporting agencies contain a data warehouse on millions of businesses in the U.S. and around the world. The data is then consolidated and compiled into what we all know as a business credit report. Lenders and suppliers use business credit reports to assess the creditworthiness of a business.
42) Use your credit regularly. Paying invoices on time plays a major role in establishing a strong business credit report. Where countless business owners get it wrong is the lack of credit activity also known as credit usage.
43) Choose your entity wisely. Sole proprietorships and general partnerships are structures that do not legally separate you from the business.
44) Know the two major goals of getting business credit cards. When it comes to keeping personal and business expenses separate, using a business credit card is by far one of the best tools. Secondly, a business credit card will help you build business credit separate from you personally.
45) Don't mix personal and business credit expenses. If you commingle your personal and business expenses, you may lose the very legal protection you gained by incorporating your business.
46) Know what a personal guarantor is. When you supply a PG, it does not mean that the creditor will always report the financial obligation to the business owner's personal credit reports. A personal guarantee is simply an "added assurance" to a lender that the business owner is dedicated to repaying the company's outstanding financial obligations to the lender.
47) Avoid creating duplicate credit files. Keep all company data identical on websites, registrations, applications, filings, accounts, etc. This is the key to avoiding duplicate credit files or a potential decline of credit due to mismatched data.
48) Leverage the good credit you already have. Consider adding existing trade references to your D&B file so you can boost your rating quickly. With good personal credit why not acquire high limit business credit cards for the business.
49) Monitor your personal and business credit reports regularly. By watching over your reports, you may uncover errors or incorrect information so it's crucial to correct them as soon as possible.
50) Build and manage your company's internet presence. Your company web site and social media presence are essential tools and even used by certain lenders as part of their funding review. As you know web mining is one of the ways business credit reporting agencies gather data.
If you implement just a few of the tips listed above, you will start to notice a major difference in how you progress through the business credit building process – and you may even notice that you have faster and greater funding results.
Until next time.
Ready to get business credit? Become a member of my Business Credit Insiders Circle and gain access to a proven step-by-step business credit building system. A system that provides you access to vendor lines of credit, fleet cards, business credit cards with and without a PG, funding sources and lenders that report to all the major business credit bureaus. Submit your name and email below for details and receive a free business credit building audio seminar ($497 value) =>

To Your Success in Business and in Life!
Did This Blog Help You? If so, I would greatly appreciate if you like and shared this on Facebook and Twitter.
About the author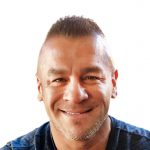 Marco Carbajo is a business credit expert, author, speaker, and founder of the Business Credit Insiders Circle. He is a business credit blogger for Dun and Bradstreet Credibility Corp, the SBA.gov Community, Business.com, About.com and All Business.com. His articles and blog; Business Credit Blogger.com, have been featured in 'Fox Small Business', 'American Express Small Business', 'Business Week', 'The Washington Post', 'The New York Times', 'The San Francisco Tribune', 'Alltop', and 'Entrepreneur Connect'.