Best High Limit Credit Cards
As a business owner I'm sure you're aware that one of the key reasons businesses fail is lack of access to working capital.  The fact is gaining access to unsecured business financing is one of the most difficult challenges for business owners. For the most part it's a guessing game because you simply don't know what each credit card issuer's underwriting requirements are and which credit reporting agency they pull from.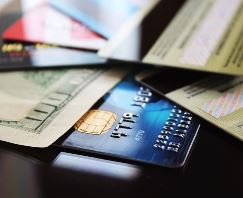 Did you know there are only several big banks (Chase, Capital One, Bank of America, Elan, Citi, Barclays, American Express) but there are hundreds of cards across these big banks with different underwriting criteria across each of those cards?
In fact, there are over 100 banks/issuers alone under Elan. Elan is the biggest underwriter but you rarely see their name on anything. Apart from the big banks, there are actually hundreds of banks if you count credit unions and regional banks too.
Industry and location are also a big factor. Do you know which regional bank cards and which specific cards under the big banks to combine to maximize your credit approvals?

Did you know the order in which you apply is critical as well? It's all about minimum inquiries for maximum results. Certain banks will auto decline if they see a recent inquiry from other specific banks. But if there are inquiries from other banks that they don't care about then they will approve you. This is why the order and timing in which you apply is critical.
The good news is we have now made that process simple and easy.
In today's post we're going to cover how to get the best credit cards that carry the highest credit limits for you personally and for your business with our unsecured business financing (UBF) program. There are no upfront fees, no application fees, and no fees what so ever until you are funded. There are no industry or income restrictions, and it's available even if you are startup.
The program is based on the personal credit of any business principal. You can add anyone (business credit partner), who is creditworthy to your business to make it work. Three business principles applying might equal a total of $450k being funded ($150k per principal).
How does it work?
The program gains the approval of multiple credit cards so that your business may end up with 5 or more credit lines from different sources to make up your total funding. We have 200 prime, subprime, regional and niche lenders and 30 credit providers that we work with which lowers the risk to any single provider.
Need check writing privileges? No problem. We can tailor your card approvals based on your company's needs. Obtaining credit cards with convenience checks can come in handy if you're a real estate investor.
All the high limit credit cards that get issued through our program carry 0% interest for 12 to 24 months based on your pre-qualification. So for at least one year you will not be charged anything from the credit card providers for the use of your new revolving credit lines. Keep in mind these are revolving credit lines so there are no expiration dates. This means you can continue to use them for years to come.
Here are the typical per principal funding ranges based on strong personal credit reports and FICO® Scores:
740 & over … $125,000 to $150,000
720 to 739 … $100,000 to $125,000
700 to 719 … $75,000 to $100,000
680 to 699 … $50,000 to $75,000
*Keep in mind the depth, size of credit limits, length of credit history, credit utilization and inquiries play a major role during a review.
Many of these credit cards will report to the business credit agencies enabling you to build strong business credit ratings as you use your credit lines and make your payments on time. The success of getting the best credit cards carrying the highest credit limits with our UBF program is based on four aspects of your personal credit.
Personal FICO® Scores – Ideally, each principal that applies will have FICO® scores of 700 or above. Higher scores generally result in larger credit limits.
Clean Credit History – Credit reports need to show no derogatory marks in the past 12 months such as collections, liens or judgments.
Credit Utilization – To maximize the approval amounts there should be no more than 40% credit utilization on existing revolving accounts.
Inquiries – There should be no more than 5 credit inquiries with any single reporting agency within the past 12 months.
Here's how to pre-qualify:
Step 1 – Go to http://knowmycredit.org
Get all 3 of your credit reports & FICO® scores for only $1. Remember, when you order your $1 Three-Bureau Credit Reports & credit scores, you will begin a 7-day trial membership.
Step 2 – Go to http://businessfundingreview.com

Complete the short form and upload your credit report securely in PDF format.
You will receive an email notification confirming receipt of your submission. At this point your reports will be reviewed. You will be contacted within 24-48 hours with the results of your pre-qualification.
There are three powerful advantages to our process of pre-qualification:
There is no hard inquiry to your credit reports
It costs you nothing to find out how much you pre-qualify for
You are not obligated to move forward
Now once you decide to move forward the funding process takes 14-20 days to complete and receive funding. Once you receive funding we charge a one time success fee.
Read to apply for high limit credit cards but have questions? Submit your information below and a funding specialist will contact you within 24 hours. Plus receive my FREE business credit seminar audio & newsletter ($597 value)=>
To Your Success In Business and in Life!
Did This Blog Help You? If so, I would greatly appreciate if you like and shared this on Facebook and Twitter.
About the author
Marco Carbajo is a business credit expert, author, speaker, and founder of the Business Credit Insiders Circle. He is a business credit blogger for Dun and Bradstreet Credibility Corp, the SBA.gov Community, About.com and All Business.com. His articles and blog; Business Credit Blogger.com,  have been featured in 'Fox Small Business','American Express Small Business', 'Business Week', 'The Washington Post', 'The New York Times', 'The San Francisco Tribune','Alltop', and 'Entrepreneur Connect'.