What is a DUNS Number Used For?
Do you know the difference between your EIN and D-U-N-S® Number?
Having trouble determining what is a DUNS Number used for?
In today's post, we'll go over ten ways a DUNS Number is used and how it can benefit your company. Whether you're a startup or existing business in search for credit or funding, a B2B business, a manufacturer wanting to win contracts, a supplier selling goods, or a construction company; after reading this post you'll know exactly why the D-U-N-S® Number is so important.
First, let's go over the difference between your EIN (Employer Identification Number) and a DUNS Number (Data Universal Numbering System). Although each of these are 9-digit numbers that identify a business they are not the same and they are used for different purposes.
An EIN Number is issued by the IRS to identify taxpayers who are required to file business tax returns. This 9-digit number is how the IRS identifies your business. In addition to filing taxes, you also use your EIN to open a business bank account, apply for business credit, and apply for business permits.
The D-U-N-S® Number is also a 9-digit number but it's issued by Dun & Bradstreet, for business credit reporting purposes. The DUNS Number is linked to your company's business credit profile with D&B; which is used by lenders, suppliers and potential business partners to help determine if a company is creditworthy and/or financially stable.

One important thing to note is your company is not issued a DUNS Number when you apply for an EIN. You need to apply for a DUNS Number directly from Dun & Bradstreet.
Now that you know the difference between an EIN and DUNS Number let's review ten ways a DUNS Number is used and how it benefits a business:
Establishes a Universal Business Identification
The D-U-N-S® Number is the universal standard for business identification. This numbering system identifies, validates and links to more than 265+ million businesses worldwide. In fact, it's recognized and recommended by over 200 government, trade and industry organizations.
When a business gets assigned a DUNS Number, it means the company has been thoroughly verified and passed D&B's strict validation process.
Build a Credit Identity for the Business
A DUNS number is directly linked to a company's business credit report with Dun & Bradstreet. Once your company gets assigned a DUNS Number, it can establish its own business credit file and business credit score with that business credit agency.
Now keep in mind your company's credit file is considered incomplete until it has payment experiences reporting. To accomplish this, you can add existing payment experiences to your file and/or do business with vendors, suppliers, lenders and other businesses that share payment data with Dun & Bradstreet.
With an established business credit file; suppliers, lenders, card issuers, leasing agents, current or potential customers, potential business partners, or other companies can assess the creditworthiness and/or financial stability of your company.
Business Customer and Vendor's Business Credit Reports
The DUNS Number is also used by business customers, vendors, and suppliers that want to review a company's business credit file. They may check your file to evaluate the financial stability of your company, determine if your company can fulfill a contract, decide how much credit to extend to your company, or how dependable you are as a supplier.
Your customers, suppliers, lenders and other business partners want to protect and manage their own risk. They accomplish this by reviewing your D&B report which helps them decide whether to do, or continue to have a business relationship with your company.
Government Contracts or Grants
Every year, the U.S. federal government and its various agencies purchase more than $300 billion dollars of products and services. For a business, having the government as a customer can be a tremendous opportunity.
But to bid on contracts or receive grants many local, state and federal governments require a business to have a DUNS Number.  For example, the System for Award Management (SAM) uses the DUNS Number for business identification. So, if you want to win a contract with an agency that uses SAM, then your business must have a D-U-N-S Number.
Lenders and Banks
A DUNS Number may be required by lenders and banks when applying for a business loan or business credit line. They use the DUNS to obtain a copy of your company's credit file. Bank of America states on its website "you have an individual credit profile, but your business should have one, too. When you approach a financial institution or major card issuer such as American Express to apply for business credit, the credit profile of your business will help determine whether you're approved."
Supplier Registration
If one of your business goals is to become a supplier for a major retailer then a DUNS Number is mandatory. The DUNS Number is required for supplier registration with companies and banks such as Wal-Mart, Kroger, Target, Kohls®, Intel®, General Motors Supply Power, Bank of America, PNC, Aetna®, Porsche®, BMW, and DTE Energy to name a few.
Potential Business Partners
Deciding on whether a business is capable of being a sound business partner is a major decision and requires extreme vetting. The DUNS Number is used by potential business partners so they can find out about a company's credit history and viability via its report.
If a business does not have a DUNS Number along with an established report there is no resume or financial report card for the business. This makes it difficult for investors, potential business partners and customers to do their due diligence on a company.
SBA Loans
Having a DUNS Number is required for an existing business when applying for an SBA loan. According to the SBA "If you are already in business, you should be prepared to submit a credit report for your business." The Small Business Administration requires all SBA loans to be reported to the business credit reporting agencies on no less than a quarterly basis for the life of the loan.
SSL Certificate Approval
A DUNS Number may be used to verify a company's credentials and existence during the SSL application process. With a DUNS Number, the process of getting an SSL Certificate approved for the company may be quicker and require less documentation.
iOS Developers Account
Apple requires a DUNS Number in order to create a "Company" iOS developer account. The DUNS Number will be used to check the identity and legal entity status of the business as part of their enrollment verification process for joining the Apple Developer Program or the Apple Developer Enterprise Program.
Now if you think your business is too small or too new to obtain a DUNS Number think again. Over 85% of Dun & Bradstreet's database consists of companies with less than 50 employees. So being a small or new business is all the more reason to get started.
Are you ready to apply for a D-U-N-S® Number?
Here's what you'll need:
Legal name of the business
Physical business address and mailing address
Other names used by the business (Doing Business As)
Business phone number
Contact name and title
Number of employees
CLICK HERE to Apply
Once you obtain your D-U-N-S® Number the next step is establishing your company's credit profile. This is where third party providers (vendors, suppliers, business directories, service providers, etc.) will supply Dun & Bradstreet with information on your business.
Ready to build your business credit report? Become a member of my Business Credit Insiders Circle and gain access to a proven step-by-step business credit building system. A system that provides you access to vendor lines of credit, fleet cards, business credit cards with and without a PG, funding sources and lenders that report to Dun & Bradstreet and all major business credit bureaus. Submit your name and email below for details and receive a free business credit building audio seminar ($497 value) =>

To Your Success in Business and in Life!
Did This Blog Help You? If so, I would greatly appreciate if you like and shared this on Facebook and Twitter.
About the author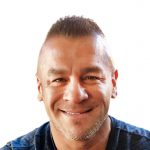 Marco Carbajo is a business credit expert, author, speaker, and founder of the Business Credit Insiders Circle. He is a business credit blogger for Dun and Bradstreet Credibility Corp, the SBA.gov Community, Business.com, About.com and All Business.com. His articles and blog; Business Credit Blogger.com, have been featured in 'Fox Small Business','American Express Small Business', 'Business Week', 'The Washington Post', 'The New York Times', 'The San Francisco Tribune','Alltop', and 'Entrepreneur Connect'.