New Business Funding
Is your business in need of working capital?
What if I told you there is a way to get business funding with no paperwork and no hard personal credit check to get started?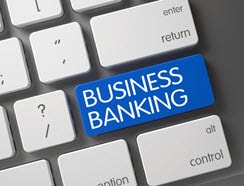 What if it's as easy as syncing your business bank account online and have a decision within hours?
How about access to funds as soon as next business day?
Now I'm sure you probably have questions but if the concept interests you then keep reading on and we'll get into the details.

Not too long ago I wrote post about invoice financing and how it provided the easiest and fastest way for a business to get an advance on outstanding invoices online.
What I'm excited about is introducing you to a new business funding product (up to $150k) which allows small business owners to acquire funding using only bank account data. This is great news if you don't issue invoices or use accounting software but you have revenues coming into your business checking account.
With this lender, they underwrite using bank account data instead of accounting software data or personal credit —although they do a soft personal credit check the main data used for qualification is revenue.
With business funding, you get these benefits:
Fully automated, fast application—credit decision in hours
Funds available as soon as next business day
Only a soft inquiry during review
Now keep in mind when you apply,  you will be connecting your business checking account during the application process so they can review your bank activity. The tech used by this lender is powered Finicity.
Am I eligible?
If you answer YES to the following questions then you are eligible:
Does your business bank account get at least $10k or more in deposits per month?
Have you been in business for at least 24 months?
Do you have a 675+ credit score?
If you answered YES to those questions that's great,
If you are eligible than follow these three simple steps to get started.
Step 1 CLICK HERE to register for free in seconds
Step 2 We will contact you withing 24/48 hrs for a free financing consultation
With this business funding, small business owners like you have access to the funds you need to grow in just a few clicks. They disclose their pricing and repayment terms right upfront which puts you in control.
Well there you have it. Another financial tool that you can add to your company's funding arsenal. Whether it's financing growth opportunities, funding marketing campaigns, hiring additional staff, buying equipment or inventory or covering operating expenses; expanding your access to business credit lines is essential to your success.
Looking for more ways to access business credit? Become a member of my Business Credit Insiders Circle and gain access to a proven step-by-step business credit building system. A system that provides you access to vendor lines of credit, fleet cards, business credit cards with and without a PG, funding sources and lenders that report to all the major business credit bureaus. Submit your name and email below for details and receive a free business credit building audio seminar ($497 value) =>

To Your Success in Business and in Life!
Did This Blog Help You? If so, I would greatly appreciate if you like and shared this on Facebook and Twitter.
About the author
Marco Carbajo is a business credit expert, author, speaker, and founder of the Business Credit Insiders Circle. He is a business credit blogger for Dun and Bradstreet Credibility Corp, the SBA.gov Community, Business.com, About.com and All Business.com. His articles and blog; Business Credit Blogger.com,  have been featured in 'Fox Small Business', 'American Express Small Business', 'Business Week', 'The Washington Post', 'The New York Times', 'The San Francisco Tribune','Alltop', and 'Entrepreneur Connect'.