Do Authorized Users Build Credit
Will becoming an authorized user help build your credit?
Not sure how and with whom to get added as an authorized user?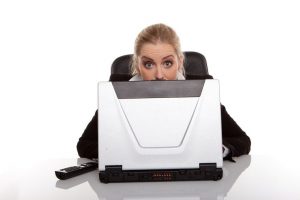 Well you've definitely come to the right place to get the straight facts about how authorized users build credit and more importantly how to do it so it positively impacts your FICO® scores.
Did you know 15% of your scores are calculated by the length of your credit history?
You've probably heard the saying, "the best credit is old credit", and nothing can be further from the truth.

Rebuilding credit can be frustrating at times since you have to start all over again and have little to no payment history. Thankfully you don't have to play the waiting game if you take advantage of becoming an authorized user.
So what is an authorized user?
In a nutshell, you can piggyback on someone else's credit history by being added as an authorized user on their credit card account. As an authorized user you get to inherit all of the credit history of that account on your own credit reports.
For example, if your spouse has a credit card for over five years with perfect payment history and you get added as an authorized user that five years of positive payment history will be added to your own credit reports!
So to answer the question '"do authorized users build credit?"
Absolutely!
Did you know FICO® estimates that 50 million consumers are 'legitimate' authorized users on someone else's credit card?
But before you become an authorized user it's important to understand that you must have a relationship with the primary account-holder. This can be your spouse, domestic partner, family member, etc.
For the greatest impact to your FICO® scores a credit card account with 5+ years of payment history, a low balance and a $5k+ credit limit is ideal.
Keep in mind while becoming an authorized user builds credit history it should not be the only trade lines you utilize to repair your personal credit.
So how do you become an authorized user?
The cardholder will need to contact their credit card issuer and request to add an authorized user to their account. It's important that they ask whether or not the credit card issuer reports authorized-user data.
Unfortunately, not all credit card issuers do.
The good news is some credit card issuers such as Capital One allow cardholders to add an authorized user to their account right online.
Remember, authorized users build credit but they aren't a cure-all. It's simply a powerful and legal strategy that can help you rebuild credit history.
Looking for more ways to repair, restore and reclaim your excellent credit scores? Submit your name and email below to receive my FREE course '7 Steps To Superior Credit' ($497 value) =>

To Your Success In Business and in Life!
Did This Blog Help You? If so, I would greatly appreciate if you like and shared this on Facebook.
About the author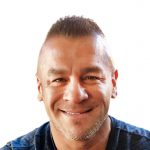 Marco Carbajo is a business credit expert, author, speaker, and founder of the Business Credit Insiders Circle. He is a business credit blogger for Dun and Bradstreet Credibility Corp, the SBA.gov Community, Business.com, About.com and All Business.com. His articles and blog; Business Credit Blogger.com, have been featured in 'Fox Small Business','American Express Small Business', 'Business Week', 'The Washington Post', 'The New York Times', 'The San Francisco Tribune','Alltop', and 'Entrepreneur Connect'.