Factoring and Fuel Cards for Trucking
For truckers, collecting payments and record keeping can be the most difficult parts of the job. Waiting 40-90 days for funds to reach your bank account only makes it that much harder.
To address these challenges, freight factoring is an alternative solution to help keep money flowing more consistently. Plus, it also helps you get paid much faster. After completing a haul, a factoring company will process your pay really fast, for a small fee. Then they do the work to collect the unpaid invoice balance from your broker.
How Does Factoring Work?
First, you sell your load invoice to a company specializing in collecting and processing. You get paid fast, nearly your entire earnings. Next, the factoring company deducts a small % (fee for service) and now the invoice is off your hands. Finally, the factoring company processes the invoice and collects from the brokerage.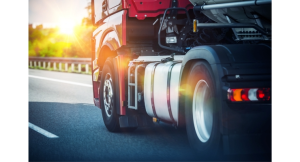 Why Use Factoring?
There are many benefits you receive by working with a freight factoring company. Let's review the benefits:
Improve cash flow – one of the main reasons small businesses fail is due to poor cash flow. Freight factoring provides expedited pay in as little as 24 hrs.
Get paid faster – No longer wait 40-90 days to get paid
Speed up invoicing – you can leave the invoicing to the freight factoring company, saving you time and money
Haul more loads – with consistent cash flow, you can pay bills quicker and focus on hauling more high-paying loads
Spend more time growing your business – Freight factoring enables you to predict your income reliably. More time to focus on expansion rather than administrative burdens
Reduce administrative burden – with less focus on invoicing, follow up calls and chasing payments, you save a great deal of time