Getting Business Credit
As a small business owner, getting business credit is a necessity, if you want to have access to funding, protect your personal credit and establish a credit identity for your company.
The good news is I've done the heavy lifting for you, and today you'll get to look at the most important advice I've compiled for getting business credit…and you'll see how you can apply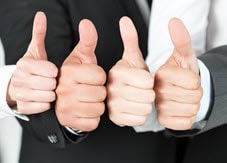 these tips to produce more results.
Here is my list of 50 tips for getting business credit that will make an impact to your business.
Sound good?
Let's get started!
Click to continue …