Personal Business Loans
Are you looking for a small business loan?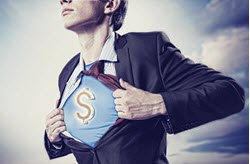 Is getting a personal loan for your business a better alternative?
In today's post, I'm going to show you why a personal loan for your startup or existing business may be your best option. In a recent Pepperdine University study, only 34% of small businesses received traditional funding through their bank, compared to 75% of larger businesses.
The reality is securing a traditional business loan through a bank can be extremely challenging for startups and small businesses without a proven track record and solid revenues.
The good news is a personal loan could be an excellent way to fund your business.

What are personal business loans?
A personal business loan is a loan made to you, the individual, based on your personal credit and personal income. You can use the funding from the loan for financing your business.
First things first, if you thought you couldn't use a personal loan for business purposes think again. Not only can you use it for your business, you can also deduct the interest you pay on the funds that are used for legitimate business expenses.
Remember, to determine if the interest paid on a personal loan is tax deductible you must be able to prove that the money was used for the business not personal.
Now that we got that out of the way, let's talk about when a personal business loan may be a positive solution rather than a traditional business loan.
Here are five reasons why you may want to consider a personal loan for your business:
1) You're A Startup
As a startup or new business, you have no or limited financial history established. For banks, startups and new businesses are the riskiest types of loans that they encounter.
You've probably have seen all the studies that show 1 out of 3 startups fail within the first five years. Unfortunately, that's why banks don't like to lend to startups or businesses that are less than two years old. Now it's not impossible to get a business loan as a new business, but it's a big mountain to climb that's for sure.
2) You Have Limited If Any Cash Flow
One of the most important factors that determine your eligibility for a traditional business loan is the company's cash flow. A bank's number one concern is whether your business has enough cash coming in to repay the loan.
But more important than that is your business needs to be cash flow positive. Basically, you need to have more money coming into your business than what is going out at any given time. If your business has little to no revenues or is cash flow negative than a personal loan may be the better and doable alternative.
3) You Have No Business Credit Reports Established
A business credit report is a report card on how your business manages its financial responsibilities with vendors, suppliers, retailers, banks, leasing companies, insurance companies and other businesses.
With no established business credit reports a bank has no way to assess the creditworthiness of your business.
The Small Business American Dream Gap report revealed that 45 percent of entrepreneurs surveyed didn't even know they had a business credit score. And 72 percent didn't know where to find information about it.
Even when they did, more than 8 in 10 small business owners surveyed acknowledged that they didn't know how to interpret their score. If you haven't started establishing credit in your company's name be sure to check out our business credit building system.
4) You Need Fast Funding
Most banks will take 30 to 60 days or  more to close and complete a traditional business loan package. If time is not on your side than a personal loan may be just what you need. Personal business loans can take a matter of days not weeks which make them ideal if you need funding as fast as possible.
5) You Don't Meet Documentation Requirements
Let's face it, with a traditional business loan there is a lot of documentation that a bank requires. As a startup, you will need to supply a personal financial statement, personal tax returns for the past three years, business plan, projected startup cost estimates, projected balance sheets and income, evidence of ownership in assets such as collateral, a personal resume, letters of reference, and so on. And that's just for startups!
As an existing business, be prepared to supply personal and business tax returns for the past three years, a business plan (if you don't have good business credit reports established), income statements, balance sheets, cash flow statements just to name a few.
For a personal loan for your business all that is required to process your loan is basic documents such as your driver's license, social security ID (for identity verification) utility bill (for address verification) and proof of income. Sounds a lot easier, doesn't it?
Personal Business Loans Funding Program
Our personal business loans funding program is one of the most utilized by business owners and real estate investors because of its simplicity and how fast we can get you funded.
Our lenders deposit cash in your bank account and you have a fixed monthly payment for 2-7 years. Individual loan amounts go up to $100k each with rates ranging from 6-15%. We can also combine multiple loans to get you maximum funding of up to $300k.
What are the requirements?
The two main factors that determine if you qualify for a personal loan for business is your personal credit and personal income.  The stronger your personal credit and the higher your personal income the greater amounts you may qualify for.
FICO® Scores: Minimum 660
Personal income: Minimum $25k annually (W2, 1099, retirement, disability, social security, rental income, etc.)
With personal business loans, nothing about your business is reviewed or required; no business bank statements, tax returns, financials, collateral, business plan, etc.
How do I Pre-Qualify?
You will need to obtain a recent copy of your tri-merged personal credit report. We suggest using ProCredit. It costs only a $1 to sign up and once your logged in simply select the "print" option so you can save your report in PDF format.
After you obtain your report go to BusinessFundingReview.com and complete the short pre-qualification form and upload your report. You will receive an email confirmation once you submit your form.
It takes 24/48 hours for our underwriting team to complete the review. After the review is complete we will contact you via phone and go over the results and loan projections along with next steps for moving forward.
Well there you have it. Getting personal business loans can provide the upside potential your company needs when a traditional business loan is not an option.
Want to apply for a personal business loan but have questions? Submit your information below and a funding specialist will contact you within 24 hours. Plus receive my FREE business credit seminar audio & newsletter ($597 value) =>

To Your Success in Business and in Life!
Did This Blog Help You? If so, I would greatly appreciate if you like and shared this on Facebook and Twitter.
About the author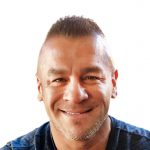 Marco Carbajo is a business credit expert, author, speaker, and founder of the Business Credit Insiders Circle. He is a business credit blogger for Dun and Bradstreet Credibility Corp, the SBA.gov Community, Business.com, About.com and All Business.com. His articles and blog; Business Credit Blogger.com,  have been featured in 'Fox Small Business', 'American Express Small Business', 'Business Week', 'The Washington Post', 'The New York Times', 'The San Francisco Tribune','Alltop', and 'Entrepreneur Connect'.