How to Build Business Credit Step by Step
Have you heard the expression "Success leaves clues" from the famous Tony Robbins?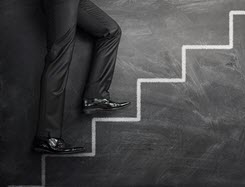 If you look at the most successful businesses in America they all have one thing in common; they all have business credit. Many of these big companies continue to use business credit today to grow and expand their companies.
For example, mega retail giant Walmart has over 500 trade lines reporting on its Experian business report. This is how they stock their stores and maintain close to $30 billion in accounts payable to their suppliers.
The most important thing to realize is the benefits of business credit is not only available for big business. Startups and small businesses can also enjoy the same benefits and leverage that a big business has once they know the process and put it into action.

Here is how to build business credit step by step:
Step 1 – Incorporate Your Business
The type of entity structure you select (LLC, Corporation, etc.)  is one of the most important decisions you make as a business owner.  Sole proprietorships and general partnerships are structures that do not legally separate you from the business.
By incorporating with a structure such as an LLC you create a legal entity that is separate from you as the owner. It enables the business itself to enter contracts, own property, etc.
Step 2 – Obtain a Federal Tax Identification Number (EIN)
Your EIN is basically a social security number for your business. This is the number used on your company's federal tax filings and it's required to open a business bank account in the company's name.
With an EIN, your business will be able to establish its own unique credit identity which is separate from your own personal credit identity.
Step 3 – Get Your Business 'Credit Ready'
Before you apply for business credit it's crucial that you complete lender compliance. Lender compliance is a series of approval guidelines which banks, lenders, suppliers, vendors and retailers use as part of their credit decision making process. Now keep in mind not all credit grantors will check all the items but missing one can get your business denied for credit.
In most cases these items are verified automatically while others on the list may be checked manually.  For example, the phone number you list for the business will be checked to verify if it's a business listed phone line. If its residentially registered then it may trigger an automatic denial of credit.
Step 4 – Open a Business Bank Account
Your business bank account is one of the most important financial tools you will use to manage your company's finances. This is a crucial step which separates your personal banking from your business banking. Whether you choose to use a national bank, regional bank, state bank, community bank or credit union make sure you select one that best fits your needs.
Step 5 – Obtain a D-U-N-S® Number
Now it's time to put your business on the map with a business credit reporting agency. For starters, you will need to get listed in Dun & Bradstreet's database. D&B is the largest business credit reporting agency with over 225 million businesses listed worldwide.
Now it's important to realize that getting a D-U-N-S® Number doesn't mean your business has a credit report. It only means that your company has a file listed in D&B's database but until you have payment experiences reporting it will be labeled as an incomplete file.
*Note – There are two other major business credit reporting agencies; Equifax Small Business and Experian Business. A business credit report gets created with these agencies once a creditor that your company has payment experience with reports to that agency.
Step 6 – Establish Credit in the Company's Name
There are various ways you can go about establishing credit in your company's name. The easiest way is to begin with starter vendors.  These vendors will issue a line of credit on net 30 day terms with no personal credit check. Start with five vendors that report your payment experiences so your company can generate a report and business credit rating.
Other credit you should automatically establish is with service providers. Set up your cell phone, internet service, and web hosting in your company's name. These accounts can also be used as trade references on future business credit applications.
If you have good personal credit (680+ FICO®), you may want to leverage it to obtain high limit business credit cards that only report to the business credit reporting agencies. This will enable you to speed up the business credit building process while gain access to cash credit to grow your business.
Step 7 – Pay Your Invoices and Bills on Time
Late payments can severely damage your company's credit so no matter what pay all your bills on or ahead of the due date. With good business credit history, you position your company to receive better payment terms, rates and offers from lenders, banks and credit grantors.
Step 8 – Monitor, Manage, and Protect Your Business Credit Identity
Once you establish business credit it's equally important that you monitor the activity on your company's credit reports. With business credit monitoring you can ensure your file is up to date and accurate plus get alerted to any questionable changes which may protect your company from potential fraud or theft.
Step 9 – Advance Your Business Credit
New credit opportunities become available after your payment experiences begin to report on your company's credit report. Once you have a business credit rating and multiple payment experiences you can advance the process by getting additional credit from retailers, banks and business credit card issuers using only your EIN.
Now that you know how to build business credit step-by-step the big question is will you put what you've learned into action. For a complete system that takes you through the business credit building process check out our Business Credit Building System.
Are you ready to build your business credit? Become a member of my Business Credit Insiders Circle and gain access to a proven step-by-step business credit building system. A system that provides you access to vendor lines of credit, fleet cards, business credit cards with and without a PG, funding sources and lenders that report to all the major business credit bureaus. Submit your name and email below for details and receive a free business credit building audio seminar ($497 value) =>

To Your Success in Business and in Life!
Did This Blog Help You? If so, I would greatly appreciate if you like and shared this on Facebook and Twitter.
About the author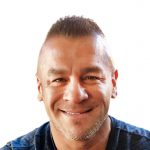 Marco Carbajo is a business credit expert, author, speaker, and founder of the Business Credit Insiders Circle. He is a business credit blogger for Dun and Bradstreet Credibility Corp, the SBA.gov Community, Business.com, About.com and All Business.com. His articles and blog; Business Credit Blogger.com, have been featured in 'Fox Small Business','American Express Small Business', 'Business Week', 'The Washington Post', 'The New York Times', 'The San Francisco Tribune','Alltop', and 'Entrepreneur Connect'.