Elite High Credit Limit Credit Cards for Excellent Credit
Having a hard time getting funding for your startup or low-revenue business?
Are you in a high-risk industry such as real estate which lenders tend to avoid?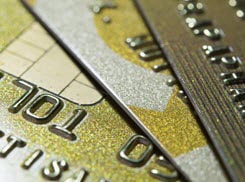 Are you in the medical field and now discover that banks are not loaning to you as easily as before?
In today's post we are going to show you how to tap into the power of bundling multiple high limit credit cards (credit card stacking) to finance your business with our Elite High Credit Limit Credit Cards Program.
Before we get started it's important to understand that this program caters to individuals with excellent credit and solid income with a need for $100k or more in funding. With this program the maximum combined credit limits can go up to $250k but our average credit limit approvals for clients are $125-$200k.
But what if you need cash?
No problem, the good news is if you need cash most cards can be converted to cash at a 0% rate for 12-18 months. Now there is a 1-2% fee to pull cash from cards with our program but let me ask you this.
Where can you borrow cash at 1-2%?

That's the cheapest way to borrow money hands down. Best of all it's completely unsecured.
So, what does it take to qualify?
The two main factors that determine eligibility are excellent personal credit (725+ FICO® Scores on all three bureaus) and verifiable income of $100k or more (W2, tax returns, etc.). Now if you're a business owner that's $100k in net income not gross income.
If you don't meet these requirements then you will want to check out our stated income credit lines program which provides combined credit card limits from $15-$150k.
Now that we got that out of the way, let's get started.
First, it's no secret that personal and business credit cards are an inexpensive way to get access to funding. The goal of bundling credit cards is to get you the highest credit limits possible at the best rates whose combined credit limit reaches your funding goal.
Think of credit cards as a great safety net for your business. Unlike a traditional loan, revolving lines of credit enables you to source funding before your business needs it. Best of all its revolving credit so the funds can be used over and over again.
You may be thinking what's the advantage of going through our program instead of applying for a bunch of credit cards on your own. The #1 advantage is that we know which card issuers you're most likely to qualify for based on your credit ability, business classification, location and other factors.
Let's face it with over 1,000 credit cards available in the marketplace it could take you months to research each one let alone identify which credit bureau they pull from and what credit profile criteria they are looking for.
We have in depth knowledge about all the major card issuers and banks, and we use that information and 22+ years of experience to get you the highest credit limits and lowest rates possible.
Another advantage for going through our program is to protect your credit scores. As you know each time you apply for credit, the bank that issues that card checks your credit, which impacts your scores.
The difference with our program is we apply for the card issuers in a systematic approach by knowing which credit bureau they pull from. By submitting credit applications strategically, it reduces the number of inquiries on each report which minimizes damage to your credit score.
Here is our program overview for elite high credit limit credit cards for excellent credit:
Elite High Credit Limit Credit Cards Program
=> Combined credit limits are $100k – $250k
=> Average funding with combined card limits has been $125k-$200k.
=> Number of cards issued range from 5-10 cards.
Overview
60% of cards come with a 0% intro APR for 12-18 months
40% of cards come with market rates 9.9%-19.9%
Both personal and business credit cards
Majority of cards can be converted to cash at 0% rate (there is a 1-2% fee)
Can set up auto pay through one special account to insure no late payments
Requirements:
Minimum 725 FICO® scores on all three credit reports (Equifax, Transunion & Experian)
Verifiable income of $100k+ per year (W2, tax returns, etc.)
Credit utilization of 30% or less on existing credit cards (we do have a program to bring ratios down if too high)
At least one existing credit card with a $10k+ credit limit
Credit line dollar amounts based on personal credit and income
How to Get a Quote
Step 1 – Obtain a tri-merged personal credit report and FICO® scores at http://knowmycredit.org
Step 2 – Download a copy of your tri-merged credit report in PDF format
Step 3 – Go to http://businessfundingreview.com and complete the short form and upload your credit report securely.
Allow 24/48 hrs. for our underwriting team to complete the review. We will contact you via phone with funding projections and next steps for moving forward. The funding process takes approximately 20 days.
As you can see, bundling credit cards makes it possible for a business to get access to hundreds of thousands of dollars in unsecured funding. If you have excellent credit and solid income, consider adding high credit limit credit cards to your funding arsenal.
Ready to apply for high limit personal/business credit cards but have questions? Submit your information below and a funding specialist will contact you within 24 hours. Plus receive my FREE business credit seminar audio & newsletter ($597 value) =>

To Your Success in Business and in Life!
Did This Blog Help You? If so, I would greatly appreciate if you like and shared this on Facebook and Twitter.
About the author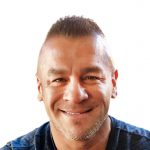 Marco Carbajo is a business credit expert, author, speaker, and founder of the Business Credit Insiders Circle. He is a business credit blogger for Dun and Bradstreet Credibility Corp, the SBA.gov Community, Business.com, About.com and All Business.com. His articles and blog; Business Credit Blogger.com,  have been featured in 'Fox Small Business', 'American Express Small Business', 'Business Week', 'The Washington Post', 'The New York Times', 'The San Francisco Tribune','Alltop', and 'Entrepreneur Connect'.