Get Higher Credit Limit Cards
When it comes to credit cards, applying for either business or personal cards involves preparation, especially if you want to maximize the size of the credit limits you get approved for. Did you know a few mistakes – some of them you may not be aware of – can hurt your chances for getting approved?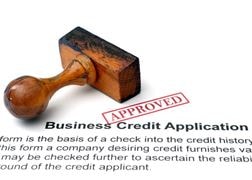 Let's first talk about inquiries.
You may already know that there are two kinds of inquiries that can occur on your credit report: hard inquiries and soft inquiries. A credit card issuer will check your credit report when you submit an application which triggers a hard inquiry on your report.

What's important to realize is hard inquiries stay on your credit report for two years so it's key to be as selective as possible when you apply for credit. What you don't want to do is play the guessing game and submit multiple credit applications without having any idea if you'll get approved or not.
By doing this, you'll get excessive inquiries which are a clear indicator of financial risk to a credit card issuer; this leads to declined applications even if you have strong FICO® Scores.
So what can you do to limit the impact of inquiries on your credit report?
I call it strategic application placement.
If you apply for credit using our strategic placement program (also known as UBF) there are several factors that play a role. First, we know that the industry your business is involved in and the location play a big factor in which card issuers you should apply with. We know which regional bank cards and which specific cards under the big banks to combine for maximum credit limit approvals.
Secondly, even after we've compiled the custom list of banks for you, the order in which you apply is critical too. It's all about minimum inquiries for maximum results. Certain banks will auto decline if they see a recent inquiry from other specific banks. But if there are inquiries from other banks that they don't care about then they will approve. This is why the order and timing in which we apply is critical.
Each client we take on is different, but in your case if you go for business credit lines only, you'll obtain about 3-4 high limit business credit cards.  If you do a combination of personal and business then you'll end up with 4-6 cards in total.
Next, let's talk about getting the highest credit limit approvals.
Every client is different; there are many variables that affect the amount you'll get pre-approved for after we conduct a free review.  The most common indicator is the size of your current credit limits you have on your personal credit card accounts.
Typically, the potential credit limits you can pre-qualify for in our UBF program is 4-5 times the size of your highest personal credit card. For example, if your highest personal credit card limit is $10k then you may potentially qualify for $40-50k in business credit lines. Now this is only an example and there are many other factors that impact a pre-approval such as the types of credit you have, usage on accounts, length of history, credit utilization, etc.
What about credit utilization?
To maximize your credit limit pre-approval your personal credit card utilization should be at or below 30%. This doesn't mean you won't get a pre-approval if you're at 50% utilization but in some cases a conditional approval may occur. A conditional approval means that there is specific pay downs required in order to receive the funding amount projected.
Can you get higher limits with credit limit increases?
Absolutely! After you obtain 3-4 business credit cards don't forget the power of automatic and requested credit limit increases. "Most credit card companies will automatically review your credit after about six months or so of card membership," says Ken Lin, CEO of CreditKarma.
For example, through our UBF program let's say you obtain $70k in combined credit limits for your business. Those initial card limits can potentially increase to $90-$100k or more after active usage and solid payment history. Of course this is depending on whether the card issuers increase your limits automatically or from a request.
Can I apply for a business credit card on my own?
Of course, but keep this in mind; there are only several big banks (Chase, Capital One, Bank of America, Elan, Citi, Barclays, American Express) but there are hundreds of cards across these big banks with different underwriting criteria across those cards. There are over 100 banks/issuers alone under Elan. Elan is the biggest underwriter but you rarely see their name on anything.
Apart from the big banks, there are actually hundreds of banks if you count credit unions and regional banks. We use regional banks combined with the big banks to get the highest credit limit cards for businesses that report only to the business credit reporting agencies.
Well there you have it, getting higher credit limit cards for business or personal is best accomplished by strategically applying for credit with banks that you know will approve you for the highest limits ahead of time.
Do you want to know how much you can obtain in business credit lines?
To start the pre-qualification process check out our recent post on 3 Easy Options to Pre-Qualify for Business Credit Lines for a free review.
Read to apply for high limit business credit cards that build your business credit? Submit your information below and a funding specialist will contact you within 24 hours. Plus receive my FREE business credit seminar audio ($597 value)=>

To Your Success in Business and in Life!
Did This Blog Help You? If so, I would greatly appreciate if you like and shared this on Facebook and Twitter.
About the author
Marco Carbajo is a business credit expert, author, speaker, and founder of the Business Credit Insiders Circle. He is a business credit blogger for Dun and Bradstreet Credibility Corp, the SBA.gov Community, Business.com, About.com and All Business.com. His articles and blog; Business Credit Blogger.com, have been featured in 'Fox Small Business','American Express Small Business', 'Business Week', 'The Washington Post', 'The New York Times', 'The San Francisco Tribune','Alltop', and 'Entrepreneur Connect'.