Personal Business Loans
Are you looking for a small business loan?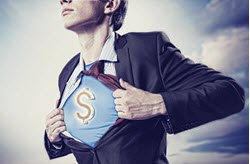 Is getting a personal loan for your business a better alternative?
In today's post, I'm going to show you why a personal loan for your startup or existing business may be your best option. In a recent Pepperdine University study, only 34% of small businesses received traditional funding through their bank, compared to 75% of larger businesses.
The reality is securing a traditional business loan through a bank can be extremely challenging for startups and small businesses without a proven track record and solid revenues.
The good news is a personal loan could be an excellent way to fund your business.
Click to continue …