Business Loans for Small Business
Is your business in need of a loan or line of credit?
In today's post we'll discuss business loans for small business owners and how to apply. First, let's discuss how a business loan or line of credit can benefit your company.
You can use a loan or line of credit for many costs, such as buying new equipment or expanding your business. Two major industries are construction and trucking. Other popular industries are Manufacturing, Healthcare, Restaurants, Retail, Auto Repair, etc.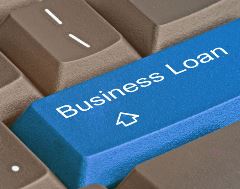 For construction funds usage, funds can be used for inventory, material cost for new jobs, labor/ employee cost for taking on more jobs, Delayed AR (payouts from old jobs), etc.
In the trucking and transportation industry, funds are generally used for new equipment, fixing current equipment, fuel/lodging expenses and working capital / cash flow.
Business Term Loans Overview
$10k – $2 Million
Up to 5-year terms
No prepayment penalties
Avg gross monthly rev $25k+
FICO® Score 600+ (soft pull)
2 Years+ Time in Business
Business Lines of Credit Overview
$10k – $350,000
Up to 10-year terms
No prepayment penalties
Avg gross monthly rev $25k+
FICO® Score 650+ (soft pull)
1 Year+ Time in Business
How do you qualify?
With traditional banks, many take into account both your personal and business credit profiles, age of business (2 years+ minimum) and revenue. The underwriting process for loan approvals are different for every bank, but one thing they have in common is stricter requirements. If you don't know where your personal stands you can order all 3 FICO® scores and credit reports for $1 at http://knowmycredit.org.
The good news is there are alternative lenders offering loans and lines of credit without the strict requirements that come with traditional banks. For example, a business owner may meet the age of business and revenue requirement for a traditional bank loan, but not qualify due to low credit scores.
However, with an alternative lender the same business owner may qualify for a loan or line of credit since the credit score requirements may be much lower. (500-600 score range)
To pre-qualify for this loan or line of credit, it requires a minimum monthly revenue of $15k+ and 1 year in business. Also, the bank statements must show this revenue for the past 6 months.
Here are examples of how much you can expect to qualify for.
Minimum $15k+ monthly revenue
Typical formula – 100-150% of current monthly revenue
Company doing $1M monthly may qualify for $1M – $1.5M
Company doing $500k monthly may qualify for $500k – $1M
How to Start Pre-Qualification Review
Step 1: Go to http://bankbusinessline.com
Step 2: Complete the short form
Step 3: Provide 6 months of bank statements
Below are several deals that have been funded through alternative lenders. As you can see, each of these companies have considerable revenue but were unable to secure traditional funding. This is how alternative lenders meet the demands of businesses previously turned down by traditional banks
Deal #1: Loan Request – $1 million
Funded Amount $850,000
Industry – construction
Description – subcontractor involved in new construction (multi-family apartment complexes)
Time in business – 3 years
Location – Houston, Texas
Monthly revenue – $1.8 million
Challenges:
behind on taxes (could not do SBA)
slower season (projects scheduled to complete 60-90 days after funding date)
leveraged capital to bulk purchase inventory outside U.S. – allowed completion of one of their projects quicker than anticipated
Deal #2: Loan Request – $150,000
Funded Amount $250,000
Industry – transportation
Description – short and long-haul transportation, freight & logistics services
Time in business – 11 years
Location – Atlanta, Georgia
Monthly revenue – $450k
Challenges:
grew to almost 50 trucks
every year renewal for commercial insurance on each vehicle due
capital to cover bulk insurance payment
additional capital used to fix trucks & marketing
What If Your Monthly Revenue is Below $15k?
If your business does not meet the minimum revenue requirement, there are other options such as business credit card funding. This is a unique program since there is no revenue or age of business requirement; all that is required is good personal credit.
In addition, this type of credit is revolving and comes with 0% intro APR financing on purchases for up to 18 months. The cards are issued to the business and report solely to the business credit bureaus such as Experian Business or Equifax Business.
Business Credit Card Funding Overview
Up to $150k (stated income)
0% financing for 6-18 months
Keep personal and business expenses separate
Build business credit
Establish multiple bank relationships
Future credit limit increases
Receive targeted business credit offers
Cash back rewards, travel perks, points, etc.
How to Pre-Qualify
Go to=> http://businessfundingreview.com/
Free pre-qualification review
680+ Minimum FICO® Scores
Upload copy of personal credit report
Pre-qualification review takes 24/48 hrs.
Personal Loan Funding
Up to $300k
Free pre-qualification review
680+ minimum FICO® score
$50,000 annual income (adjusted gross income)
$25,000 – $300,000 loan amounts
3,5- or 7-year terms
Processing time 14-20 days
How to Pre-Qualify 
Go to => http://businessfundingreview.com/
Ready to build business credit? Become a member of my Business Credit Insiders Circle and gain access to a proven step-by-step business credit building system. A system that provides you access to vendor credit, retail credit, gas cards, business credit cards with and without a PG, funding sources and lenders that report to all the major business credit bureaus. Submit your name and email below for details and receive our Business Credit Insiders Newsletter and business credit audio seminar ($497 value) =>
To Your Success in Business and in Life!
Did This Blog Help You? If so, I would greatly appreciate if you like and shared this on Facebook and Twitter.
About the author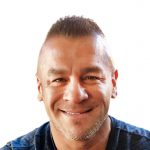 Marco Carbajo is a business credit expert, author, speaker, and founder of the Business Credit Insiders Circle. He has written articles for Dun and Bradstreet, the SBA.gov, Business.com, About.com and AllBusiness.com. His articles and blog; Business Credit Blogger.com, have been featured in 'Fox Small Business', 'American Express Small Business', 'Business Week', 'The Washington Post', 'The New York Times', 'The San Francisco Tribune', Alltop, and Entrepreneur Connect.