Business Loans for Small Business
Is your business in need of a loan or line of credit?
In today's post we'll discuss business loans for small business owners and how to apply. First, let's discuss how a business loan or line of credit can benefit your company.
You can use a loan or line of credit for many costs, such as buying new equipment or expanding your business. Two major industries are construction and trucking. Other popular industries are Manufacturing, Healthcare, Restaurants, Retail, Auto Repair, etc.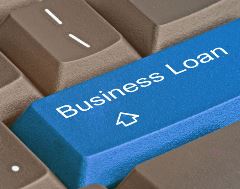 For construction funds usage, funds can be used for inventory, material cost for new jobs, labor/ employee cost for taking on more jobs, Delayed AR (payouts from old jobs), etc.
In the trucking and transportation industry, funds are generally used for new equipment, fixing current equipment, fuel/lodging expenses and working capital / cash flow.
Business Term Loans Overview
$10k – $2 Million
Up to 5-year terms
No prepayment penalties
Avg gross monthly rev $25k+
FICO® Score 600+ (soft pull)
2 Years+ Time in Business