Factoring and Fuel Cards for Trucking
For truckers, collecting payments and record keeping can be the most difficult parts of the job. Waiting 40-90 days for funds to reach your bank account only makes it that much harder.
To address these challenges, freight factoring is an alternative solution to help keep money flowing more consistently. Plus, it also helps you get paid much faster. After completing a haul, a factoring company will process your pay really fast, for a small fee. Then they do the work to collect the unpaid invoice balance from your broker.
How Does Factoring Work?
First, you sell your load invoice to a company specializing in collecting and processing. You get paid fast, nearly your entire earnings. Next, the factoring company deducts a small % (fee for service) and now the invoice is off your hands. Finally, the factoring company processes the invoice and collects from the brokerage.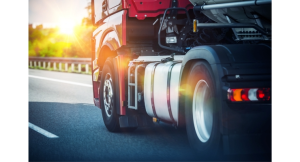 Why Use Factoring?
There are many benefits you receive by working with a freight factoring company. Let's review the benefits:
Improve cash flow – one of the main reasons small businesses fail is due to poor cash flow. Freight factoring provides expedited pay in as little as 24 hrs.
Get paid faster – No longer wait 40-90 days to get paid
Speed up invoicing – you can leave the invoicing to the freight factoring company, saving you time and money
Haul more loads – with consistent cash flow, you can pay bills quicker and focus on hauling more high-paying loads
Spend more time growing your business – Freight factoring enables you to predict your income reliably. More time to focus on expansion rather than administrative burdens
Reduce administrative burden – with less focus on invoicing, follow up calls and chasing payments, you save a great deal of time
What does Recourse vs Non-Recourse Factoring mean?
What happens when a customer doesn't pay a load invoice you've already factored? There are two main types of factoring you should know: recourse and non-recourse factoring.
With recourse factoring, you are responsible for non-payment if the invoice does not get paid. Because of this, with recourse, you will get better rates compared to non-recourse.
With non-recourse factoring, the company assumes most of the risk of non-payment. It's important to realize there is no such thing as true non-recourse. Non-recourse factoring companies always have certain conditions outlined in their agreements.
Consider the following:
1 truck at 3% factoring rate doing $10k volume per month = $120,000 volume x 3% = $3,600 profit for the factoring company. The reality is no factoring company is going to take a loss on a load given the annual profit is $3,600.
What Company Offers Recourse and Non-Recourse Factoring?
The RTS® Difference
RTS® is a family-owned business and happens to be the oldest and one of the largest factoring companies in the U.S. They have been dedicated to trucking since 1995 and help trucking companies get paid faster, lower their fuel costs and operate their businesses more efficiently.
What does RTS® offer trucking companies?
Funding of invoices in 24 hours or less
Over 25+ years of factoring experience
Highly competitive rates on all invoices
Free access to their private load board via Ryan Transportation; over 10,000 loads daily
Free collections and credit analysis – back-office support
Fuel card with credit lines and industry-leading discounts
Online account access and easy uploading via RTS Pro
Working capital solutions for trucking & oilfield services
Offers both recourse & non-recourse factoring
Easy-to-use mobile app – RTS Pro
No hidden fees
Discounts for U.S. military veterans
How does RTS® help Trucking Companies Save on Fuel?
RTS® Carrier Services fuel card program can save trucking companies thousands of dollars a year. The average savings of 25 cents per gallon can amount to big savings not to mention their generous credit lines up to $3,200 per truck, per week.
Here's an overview of the fuel cards available:
RTS® Fleet One Fuel Card
Up to $3,200 line of credit per truck, per week
Universal card
Discounts at over 2,500 stations (7-eleven, Circle K, Casey's, etc.)
Save .40-.50 cents per gallon
Pulls Experian Commercial OR 700+ personal credit score required
Reports to Dun & Bradstreet
Titan – Pilot Flying J Fuel Card
Discounts for Trucking Companies
Up to $2,500 line of credit per truck, per week
No credit checks
No fees
750+ locations with diesel discounts
60+ years serving America's truck drivers
150+ locations with emergency roadside assistance
5,300 showers
74,000 parking spaces & 6,200 diesel lanes
Reports to Dun & Bradstreet
What is a Bundled Service?
RTS® and Pilot Company have partnered to offer a new fuel and factoring bundle which allows you to combine fuel, funding and key services at competitive rates to help streamline your trucking business.
Some of the highlights include:
Fuel and Factoring – Additional Savings
Same day funding – better factoring rate
Better fuel discounts
Credit data on over 85,000 brokers and shippers
Simple load management tool
Exclusive load board (thousands of available loads and backhauls)
Additional savings for U.S. military veterans
With freight factoring and fuel card services, you can stop worrying about collections, save money on fuel, get paid right away when jobs are done, and focus on booking more high-paying loads.
Ready to start building business credit? Become a member of my Business Credit Insiders Circle and gain access to a proven step-by-step business credit building system. A system that provides you access to vendor credit, suppliers, retail credit, fuel cards, business credit cards with and without a PG, funding sources and lenders that report to major business credit bureaus. Submit your name and email below for details and receive our Business Credit Insiders Newsletter and business credit audio seminar ($497 value) =>
To Your Success in Business and in Life!
Did This Blog Help You? If so, I would greatly appreciate if you like and shared this on Facebook and Twitter.
About the author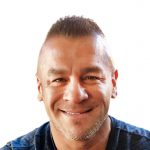 Marco Carbajo is a business credit expert, author, speaker, and founder of the Business Credit Insiders Circle. He has written articles for Dun and Bradstreet, the SBA.gov, Business.com, About.com and AllBusiness.com. His articles and blog; Business Credit Blogger.com, have been featured in 'Fox Small Business', 'American Express Small Business', 'Business Week', 'The Washington Post', 'The New York Times', 'The San Francisco Tribune', Alltop, and Entrepreneur Connect.