Building Business Credit Fast
How do you start building business credit fast? There are several new business credit building strategies that will help you build your business credit reports in record time.
Whether you are a startup or existing business you can start establishing business credit quickly by following the strategies we cover in today's post.
Be sure to also check out our recent post on How to Build Business Credit in 30 Days for additional strategies.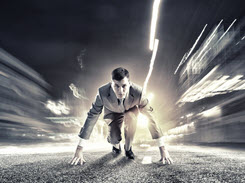 From the early startup stage all the way to the growth stages, access to business credit and funding is crucial if you want to achieve success in business.
In business, there will always be unforeseen expenses, opportunities to expand into new markets, research & development, etc. that will require additional working capital.
It's important to realize when you structure your business as a corporation or limited liability company it becomes recognized as a separate legal entity with the ability to enter into contracts.
Click to continue …