Business Credit Building Updates
In today's post we're covering the top ten business credit building updates and news that you should know. It's amazing to see how fast the business credit industry is growing and changing to meet the needs of small business owners like yourself.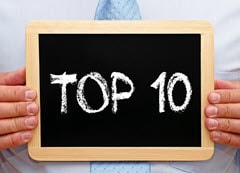 We have compiled a list of some of the most important updates to keep you informed so you can best determine what business credit building strategy is ideal for you.
Remember, when it comes to building business credit and getting funding for your startup or existing business; staying informed with up to date information is essential to your success.
Without further ado, here are our top ten business credit updates:
1 ) Equifax Acquires Paynet – Although Equifax is widely known as a consumer credit reporting agency, did you know they are a business credit reporting agency as well? In fact, they provide business credit evaluations for over 22,000,000 small businesses and corporations.
Their acquisition of Paynet aims to strengthen Equifax's Business Credit Reporting arm and expand access to capital for small businesses. PayNet is a business credit reporting agency that maintains the largest proprietary database of small business loans, leases and lines of credit with over 24 million contracts worth over $1.6 Trillion.
The addition to PayNet's commercial leasing payments data, along with Equifax's business data, can boost growth in small business commercial space for Equifax.
Click to continue …