Building Business Credit Fast
How do you start building business credit fast? There are several new business credit building strategies that will help you build your business credit reports in record time.
Whether you are a startup or existing business you can start establishing business credit quickly by following the strategies we cover in today's post.
Be sure to also check out our recent post on How to Build Business Credit in 30 Days for additional strategies.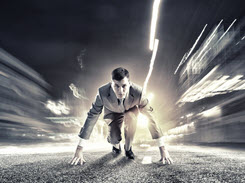 From the early startup stage all the way to the growth stages, access to business credit and funding is crucial if you want to achieve success in business.
In business, there will always be unforeseen expenses, opportunities to expand into new markets, research & development, etc. that will require additional working capital.
It's important to realize when you structure your business as a corporation or limited liability company it becomes recognized as a separate legal entity with the ability to enter into contracts.

Your company's Employer Identification Number (EIN) is used to identify your business entity to the IRS, banks, lenders, suppliers, vendors and other businesses.
Your EIN is also used to create a business credit file for the business with business credit reporting agencies such as Dun & Bradstreet, Equifax Small Business & Experian Commercial.
Think of your company's EIN as the social security number for the business. When you fill out a business credit application, there will be a request for your EIN number. This provides the credit grantor with the data it needs to verify your company's existence and obtain a copy of its business credit report.
In fact, business credit is just as important as personal credit. Your personal credit impacts many areas of your personal life such as buying a car, what you'll pay in insurance premiums, purchasing a home, renting an apartment, getting a credit card, etc.
Your business credit impacts many areas of a company's life-cycle when it comes to its finances such as getting a business loan, business line of credit, company credit card, financing terms from suppliers, leasing office space, etc.
It also plays a role when potential investors are researching your company and determining whether or not to invest in your company.
Here are several of the key benefits when building business credit:
1) Separate personal and business finances – As a corporation or limited liability company, you must keep business finances separate from personal because the business is considered a separate legal entity. This is a crucial step necessary to ensure the protection of the corporate veil remains intact.
2) Protect your personal credit – Business credit accounts that appear on the personal credit reports of the owner can impose serious strains on personal credit scores and credit utilization.
With business credit cards that report solely to business credit agencies (Business Credit Card Funding Program), the personal credit report of the owner remains unaffected by the company's credit accounts and revolving debts.
3) Increase your chances of getting approved – As you start building business credit quickly, your company establishes its own report and score. This allows a credit grantor to assess your company's creditworthiness rather than always relying on personal credit alone.
4) Limit liability – Establishing credit in the company's name and using business credit cards that report only to business credit agencies reduces your legal liability. It also helps you manage your tax and business expenses more efficiently.
5) Conserve cash flow – There's a countless number of businesses, suppliers, vendors, retailers and internet companies offering various types of business credit.
The most common is short term financing with net 30, 60- or 90-day payment terms. Being able to purchase products and/or services on credit and defer the payment for a period of time enables you to conserve your cash. You may want to check out our post on 5 Easy Approval Net 30 Accounts for more details.
6) Better rates, terms and size of credit limits – As you continue to build business credit history there will be more data for credit grantors to review during the credit approval process.
A business with multiple trade lines reporting, on-time payments and credit history can expect to receive more favorable terms, rates and approvals.
7) Greater credit capacity (10 to 100 times) – A business has much greater credit capacity and funding potential compared to personal credit alone. Many additional factors are taken into consideration by banks and lenders such as age of business, revenues, industry, business credit reports & scores, etc.
8) Greater funding opportunities – The residual benefit of building business credit is greater funding opportunities. Think of a business credit report as a report card on how your company manages its financial obligations.
With a good business credit report, more banks, lenders and other credit grantors will be willing to extend credit to your company.
How to Start Building Business Credit Fast
If your goal is to start building business credit fast it's essential to take advantage of strategies that allow you to do so with as little effort as possible.
The good news is you can add up to 8 utility accounts and up to 24 months of business credit history by reporting your business phone, internet, and utility payments to business credit reporting agencies: Experian Commercial, Creditsafe & Ansonia.
Your company's utilities are operational expenses that you pay for each and every month without fail. The only difference with this strategy is you are now getting those on-time payments and history to report to your company's business credit reports.
How does it work?
You simply link your business phone, internet and utility accounts and the utility reporting provider we recommend will do the rest.
They securely download up to 24 months of payment history directly from your service provider's website. Also, they automatically report your ongoing monthly payments.
Here is a list of eligible accounts:
Power
Gas
Water
Mobile phone
Cable TV
Satellite TV
Internet Service
Landline accounts
Here is just a few of the utility companies you can link for building business credit fast:
Century
ConEdison
Georgia Power
Southwest Gas
PG&E
Charter
Comcast
Direct TV
AT & T Wireless
Dish Network
T-Mobile
Frontier
Time Warner Cable
U.S. Cellular
This by far is one of the best ways to start building business credit fast while adding up to 24 months of payment history. Remember, it's one thing to have trade-lines reporting but it's equally important to have payment history.
To add up to 8 utility accounts to your business credit reports go to http://businesscreditbuilderservices.com
For our Step-by-Step Business Credit Building system go to https://businesscreditbuilders.org/
To Your Success in Business and in Life!
Ready to start building your business credit fast? For even more strategies become a member of my Business Credit Insiders Circle and gain access to a proven step-by-step business credit building system. A system that provides you access to vendor lines of credit, fleet cards, business credit cards with and without a PG, funding sources and lenders that report to all the major business credit bureaus. Submit your name and email below for details and receive a free business credit building audio seminar ($497 value) =>

Did This Blog Help You? If so, I would greatly appreciate if you like and shared this on Facebook and Twitter.
About the author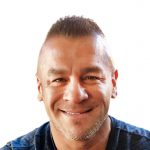 Marco Carbajo is a business credit expert, author, speaker, and founder of the Business Credit Insiders Circle. He is a business credit blogger for Dun and Bradstreet Credibility Corp, the SBA.gov Community, Business.com, About.com and All Business.com. His articles and blog; Business Credit Blogger.com, have been featured in 'Fox Small Business', 'American Express Small Business', 'Business Week', 'The Washington Post', 'The New York Times', 'The San Francisco Tribune', 'Alltop', and 'Entrepreneur Connect'.