Business Credit Reporting Agencies
So, want to build a credit identity for your business?
You may know about the three-major business credit reporting agencies: Dun & Bradstreet, Experian Commercial, and Equifax Small Business. But did you know there are other business credit agencies out there that provide business credit reports on your company that is used to decide if you're eligible for business credit, business loans, lines of credit, leasing and other financial products?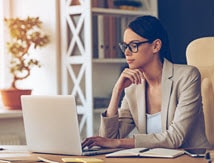 There's even specialty reporting agencies that focus on certain industries. Just like the three-major business credit reporting agencies, specialty reporting companies collect and share business credit file information with creditors and other businesses.
In today's post we're going to list 15 business credit reporting agencies you should know about. Each of these agencies receive millions of updates on the account activities of businesses like yours.  Now remember, there are many credit reporting agencies on both the consumer and business side.
So, should you check with every business credit reporting agency on this list? Although many may not even have any information listed on your business it's best to check with all of these agencies to see if your listed.
Click to continue …