Business Credit Reporting Agencies
So, want to build a credit identity for your business?
You may know about the three-major business credit reporting agencies: Dun & Bradstreet, Experian Commercial, and Equifax Small Business. But did you know there are other business credit agencies out there that provide business credit reports on your company that is used to decide if you're eligible for business credit, business loans, lines of credit, leasing and other financial products?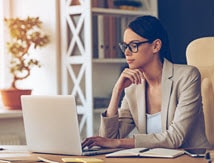 There's even specialty reporting agencies that focus on certain industries. Just like the three-major business credit reporting agencies, specialty reporting companies collect and share business credit file information with creditors and other businesses.
In today's post we're going to list 15 business credit reporting agencies you should know about. Each of these agencies receive millions of updates on the account activities of businesses like yours.  Now remember, there are many credit reporting agencies on both the consumer and business side.
So, should you check with every business credit reporting agency on this list? Although many may not even have any information listed on your business it's best to check with all of these agencies to see if your listed.

The reason you should care about how other companies rate your business with business credit reporting agencies is because your company's credit score is a leading indicator of your basic credit-worthiness.
Remember, if you have a proven record of paying your bills on time, other businesses and lenders will give you the credit you need to build and expand your business.
Here are 15 business credit reporting agencies you should know about:
1) Ansonia – Ansonia was founded in 2006 by Anthony Kinninger, a successful businessman as the owner of a national asset-based funding company. Since then, Ansonia has been growing steadily in the business credit reporting space. The company offers a wide range of business credit reporting tools and reports such as construction credit reports.
For example, The National Association of Electrical Distributors has built an industry specific report with Ansonia called the Ansonia Electrical Distributor Credit Report. This report shows how companies pay electrical distributors. As you can see that type of report would allow electrical distribution companies to asses how a business pays other electrical distributors.
They do not buy or resell data. Ansonia gathers their data from all types of businesses ranging from small Mom & Pop operations to Fortune 500 companies to create their business credit reports.
Today the company's global database has daily updates of 25 million account activities, over $700 billion in trade accounts receivable data and over 7 million businesses covered in over 140 industries.
You may obtain a copy of your business credit report by requesting one in writing to [email protected] or call to request one at 1-855-267-6642.
2) Cortera – The Cortera Credit Exchange is Cortera's® database that started over 20 years ago specializing in the transportation industry. Since then it's grown to be a major player in the business credit reporting industry capturing the B2B transactions of over 10 million businesses and $1.3 trillion in annual spending.
What's unique about this agency is its industry-specific insights. Cortera's business reports tell you what companies buy and how they pay companies like yours. Its scoring model combines payment history with purchase behavior insights.
Not only do transportation companies share payment data with Cortera, now payment data comes from companies across all types of industries. Companies such as Xerox®, Comdata, Ryder®, Electrolux, H&E Equipment, Interstate, Jacobus Energy & LG Electronics USA use Cortera® for their credit data and credit decision making process.
To locate your business, go to Cortera's main page and use the 'Find A Business' search box located at the bottom of the page.
3) Credit.net – For more than 45 years, Credit.net has been providing business credit reports containing a database of more than 15.5 million U.S. and Canadian businesses, including privately owned, small, or hard-to-find companies.
To locate your business, check out their 7-day trial with no credit card required. You can access a free report once you log int0 your account.
4) Creditsafe – Creditsafe contains a database of over 240 million businesses worldwide. They collect and analyze how millions of invoices are paid daily by businesses from over 85 million tradelines worldwide.
Companies such as Strategic Network Solutions, Volvo, Hitachi, BMW, Viacom, Panasonic, Nestle & NetworkRail use Creditsafe for their credit data and credit decision making process.
To locate your business, check out their free trial with no credit card required. You can search for your business once you log int0 your account.
5) Dun & Bradstreet – Dun & Bradstreet is one of the major business credit reporting agencies you most likely have heard about.  Over 32 million businesses in the U.S. and more than 225 million businesses worldwide have a DUNS® Number and company credit file in D&B's database.
6) Equifax Small Business – Equifax Small Business is another one of the three major business credit reporting agencies in the industry. They provide business credit evaluations for over 22,000,000 small businesses and corporations.
7) Experian Commercial – Experian Commercial is the third major player in the business credit reporting space. Experian maintains credit information on approximately 25 million active U.S. businesses.
Its business credit reports combine information from sources including actual trade payment experiences submitted by payees, public record information, collections information, company background and comparative data placing a company's payment performance in context with its industries.
8) FICO® Small Business Scoring Service – The FICO® Small Business Scoring Service℠ solution (SBSS) was launched in 1993 and was designed to evaluate the repayment risk of small businesses. Financial institutions use this score and report as part of their underwriting process. It helps them approve or deny a credit application as well as determine credit limits and repayment terms.
The score itself is based upon personal and business credit history and other financial information. A strong history of business credit with timely payments to vendors and suppliers may help raise your SBSS score.
The FICO® SBSS score is used by over 7,500 lenders nationwide to help them make lending decisions. Major banks that use this score include: KeyBank, Huntington National Bank, PNC, RBC, USBank, Zions Bank, HSBC, and Santander Bank.
9) Global Credit Services – For over 18 years Global Credit Services has been providing business-to-business credit information and risk management solutions. They provide a wide variety of business reports such as Trade Insight Reports.
For example, the Payment Portfolio & Payment Score Report integrates thousands of trade data contributors and 20+ million scored U.S. and Canadian Companies to generate payment ratings and trends and trade payment data. This provides a powerful trade report card for entire portfolios and individual companies.
10) LexisNexis Accurint (Small Business Risk Score) – Over 400,000 public and private organizations use LexisNexis Accurint®. This score is a simple three-digit number that comes from the public records footprint of a business, the business owner(s) and/or the people associated with the business. This predictive risk score gives lenders, banks and suppliers an easy indication of the risk and/or profitability potential of a business.
Even if the business does not have an established credit file the Small Business Risk Score blends asset and derogatory data to generate a creditworthiness picture of both the business and people associated with it.
Companies such as Commerce Bank & Trust Company, Hyundai Capital America, Inc., Fidelity National Corporation and 1,402 other companies use LexisNexis Accurint.
11) Lumbermen Credit Reporting Group – This agency has been around since 1915 providing credit information. Lumbermens specialize in providing construction credit reports and mercantile commercial credit reports.  It's important to note that each of their reports also provide personal credit reports of the guarantor.
12) National Association of Credit Management – NACM is the go-to source for more than 15,000 businesses nationwide for credit information. The National Trade Credit Report provides users with tradelines derived from hundreds of NACM members across 1,000 industry credit groups.
NACM members contribute and share their trade data which becomes instantly accessible to other NACM members worldwide. The information supplied by trade reporters of NACM becomes a part of a business' credit history and may be viewed by other members who consist of businesses, banks, leasing companies, service providers, transportation companies, advertising firms, etc.
13) Paynet® – Paynet® was founded back in 1999 and maintains a database with over 22 million contracts worth more than $1.2 trillion in loans and leases from leading U.S. lenders which is updated monthly.  This business credit reporting agency supplies business credit reports and scores to banks and commercial finance institutions.
14) Seafax – This business credit reporting agency is the leading business credit report provider for the food industry in the U.S. The business credit reports they provide include a Seafax credit appraisal and risk index, historical payment data, bank and trade information, a complete business profile, principals, company history and financial/income statements.
15) Tarnell – Tarnell has been helping industrial material and equipment suppliers understand their customers and prospective customers with business credit reports for 70 years.
They are a premier provider of credit and business information solutions for the plastics industry. Currently they monitor over 12,000 resin buyers
It's important to note that back in April, 2012 both Ansonia and Tarnell joined forces to provide unique product offerings. The move would combine Ansonia's huge database of accounts receivables with Tarnell's deep financial and operational insights into private North American manufacturing companies.
A business credit report can show a great deal of information about a business and how it handles its financial obligations. It's crucial to know what data is being collected and reported about your business by business credit reporting agencies such as these.
Remember, your business credit report plays an integral role in your company's ability to acquire credit and funding. Start building a credit identity for your business today so businesses, banks, lenders, vendors, suppliers, retailers, and leasing companies can assess the creditworthiness of your business.
Ready to build your business credit reports? Become a member of my Business Credit Insiders Circle and gain access to a proven step-by-step business credit building system. A system that provides you access to vendor lines of credit, fleet cards, business credit cards with and without a PG, funding sources and lenders that report to all the major business credit bureaus. Submit your name and email below for details and receive a free business credit building audio seminar ($497 value) =>

To Your Success in Business and in Life!
Did This Blog Help You? If so, I would greatly appreciate if you like and shared this on Facebook and Twitter.
About the author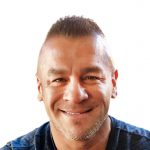 Marco Carbajo is a business credit expert, author, speaker, and founder of the Business Credit Insiders Circle. He is a business credit blogger for Dun and Bradstreet Credibility Corp, the SBA.gov Community, Business.com, About.com and All Business.com. His articles and blog; Business Credit Blogger.com, have been featured in 'Fox Small Business',' American Express Small Business', 'Business Week', 'The Washington Post', 'The New York Times', 'The San Francisco Tribune','Alltop', and 'Entrepreneur Connect'.