Business Credit Reporting
Why doesn't my company have a business credit report?
This is one of the most common questions I get asked on a regular basis so what better way to address it then on today's blog post.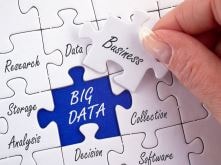 Now whether you're a startup or existing business, I'm sure you'll agree that having a company credit file is the key to maximizing your funding potential. The fact is, with no established business credit reports; banks and other lenders will base a large part of their lending decision on your personal credit.
So let's go over how business credit reporting works and how the business credit agencies (Dun & Bradstreet, Experian Business, Equifax Small Business, Paynet, etc.) collect and report information on businesses and why there may be nothing reporting on yours. It's important to remember, these agencies are in the business of collecting data on individual businesses and selling that data in a compiled format known as a business credit report.

Lenders, suppliers, banks, businesses, leasing companies, insurers and investors are all willing to pay for these reports because it makes it easy to assess a business and have a more informed understanding of who they are or may be doing business with.
Business credit reporting agencies, such as Dun & Bradstreet, contain a data warehouse on millions of businesses in the U.S. and around the world. The data D&B and other business credit agencies gather on each business is consolidated and compiled into what we all know as a business credit report.
So how do business credit reporting agencies collect all this information?
Here is a list of ways these agencies compile their business data:
Self-reported data – Details submitted on business credit applications from company owners such as financials, number of employees, industry classification, projected revenues, etc. is data used in creating the company's profile. For example, when applying for a D-U-N-S® number the info you supply on the application goes into compiling your D&B company profile.
Data sharing – Business credit reporting agencies receive payment data and other company details from lenders, suppliers and creditors that your company has accounts with. Now, keep in mind not all suppliers and lenders share data but you can always use those accounts as trade references on credit apps or consider adding those trade references to your D&B file using one of their paid services. (For credit sources that do share payment data with the business credit agencies be sure to check out our business credit building system)
Business public records – Public records are a major source of data for business credit agencies. Any records of lawsuits, liens, bankruptcy filings, and judgments get reported on a company's report.
UCC Filings – If your business was approved for financing and you pledged collateral to secure funding, the lender will file a UCC-1 financing statement with the secretary of state (SOS) which creates a lien against that asset. Business credit agencies collect this public information and report it on the company's credit report.
Business registrations (state, city, county courts) – When you register your business with the state you provide details such as your company's incorporation, the date of the incorporation, and the current status of the filing.
Incorporation filings from state and county courts – Once you incorporate your business the filing goes on public record with the state's corporations division. Other data you submit such as corporate financial reports also contains data that agencies collect.
Federal Government – Any company contracts, grants, loans, and debarment from the Federal government is data collected by the business credit agencies.
Web mining – The speed and scope of information gathered on the web today is incredible. Business credit reporting agencies use web mining to examine data related to various aspects of businesses operating in the U.S. and around the world. This is one of the reasons why a web presence for your business is paramount.
Media – Whether offline or online, information collected from communication platforms such as press releases, news stories, etc. all serve as sources for gathering data for the business credit reporting agencies.
Directories – Yellow pages and other print and online directories are phone directories of businesses, organized by category and business name. Do you see why we emphasize getting listed in the 411 and submitting your business info via the key directories we suggest in our business credit building system?
Collecting and sharing business data is big business for business credit reporting agencies. By gaining access to business credit reports; banks, credit card companies, leasing agencies and trade creditors can make more informed decisions.
So how important is it for your business to establish a business credit file?
Currently, six of the nation's top ten financial institutions are members of Experian's Small Business Credit Share℠ program as well as several telecommunications and utilities companies. For Dun & Bradstreet, almost all Fortune 500 companies require a D-U-N-S Number when applying to do business as a supplier, contractor or consultant. Plus, a D&B Number and file is required to do business with the federal government and most state and local agencies. And these are just a few examples!
Until next time…
Ready to build your business credit reports with the major business credit agencies? Become a member of my Business Credit Insiders Circle and gain access to a proven step-by-step business credit building system. A system that provides you access to vendor lines of credit, fleet cards, business credit cards with and without a PG, funding sources and lenders that report to all the major business credit bureaus. Submit your name and email below for details and receive a free business credit building audio seminar ($497 value) =>

To Your Success in Business and in Life!
Did This Blog Help You? If so, I would greatly appreciate if you like and shared this on Facebook and Twitter.
About the author
Marco Carbajo is a business credit expert, author, speaker, and founder of the Business Credit Insiders Circle. He is a business credit blogger for Dun and Bradstreet Credibility Corp, the SBA.gov Community, Business.com, About.com and All Business.com. His articles and blog; Business Credit Blogger.com, have been featured in 'Fox Small Business','American Express Small Business', 'Business Week', 'The Washington Post', 'The New York Times', 'The San Francisco Tribune','Alltop', and 'Entrepreneur Connect'.