Do you know which two business credit reporting agencies dominate the industry?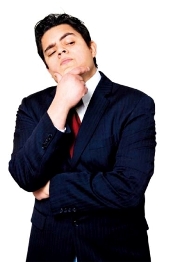 Well, the obvious one is Dun and Bradstreet but did you know that Business Experian is the second largest player with over 22 million companies listed in its database.
One major difference is it doesn't allow you to self-report trade references like DNB. But you can always update demographic information like you're company address or phone number.
So how do you establish a company credit file with Business Experian?

The only way to get listed is by doing business with a creditor or supplier that furnishes your company's payment experience to this specific bureau.
Now if you're like most business owners you're busy and you don't have the time or patience to research and find companies that report.
That's where utilizing a business credit building system can come in handy because all the research has already been done which can save you lots of time and money.
So how important is it to get listed with Business Experian?
One of the biggest mistakes you can make is focusing on establishing your company's credit file with only one business credit bureau.
It's important to remember that when your company applies for credit not all lenders will run a credit check from the same bureau. Some pull from DNB while others may use Business Experian or even Business Equifax.
Some lenders may pull from multiple bureaus so if you're only listed with one it can hurt your chances for getting funded.
Look at it like having only one personal credit file established with Equifax and no file listed with Experian or Transunion. If you were to apply for a mortgage no lender would approve your loan because there is not enough credit diversity to assess your creditworthiness.
Now you only need one trade and one demographic element reporting to Business Experian to have a file and a score.
Once you get listed you should shoot for at least an 80+ Intelliscore but keep in mind that the number of trades, payment history, credit utilization, and credit limits play a huge role in the credit granting process.
This would allow the majority of lenders, creditors, banks, leasing companies, and suppliers to properly assess the creditworthiness of your business instead of having to rely on you and your personal credit.
To check to see if your company is already listed or to view your business annual credit report go to Experian's Smart Business Reports to order your file.
What companies do you know that report to Business Experian?
Ready to build your Business Experian profile? Become a member of my Business Credit Insiders Circle and gain access to a proven step-by-step business credit building system. A system that provides you access to vendor lines of credit, fleet cards, business credit cards with and without a PG, funding sources and lenders that report to Business Experian, Business Equifax, and Dun and Bradstreet. Submit your name and email below for details and receive a free audio seminar ($597 value) =>

About the author
Marco Carbajo is a business credit expert, author, speaker, and founder of the Business Credit Insiders Circle. He is a business credit blogger for AllBusiness.com, a subsidiary of Dun and Bradstreet and author of "Eight Steps to Ultimate Business Credit" and "How to Build Business Credit with No Personal Guarantee." His articles and blogs have also been featured in American Express Small Business, Business Week, The Washington Post, The San Francisco Tribune, Scotsman Guide, Alltop, Entrepreneur Connect, and Active Rain.