Business Credit Building Updates
In today's post we're covering the top ten business credit building updates and news that you should know. It's amazing to see how fast the business credit industry is growing and changing to meet the needs of small business owners like yourself.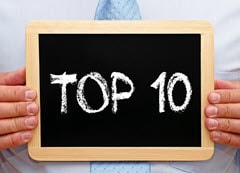 We have compiled a list of some of the most important updates to keep you informed so you can best determine what business credit building strategy is ideal for you.
Remember, when it comes to building business credit and getting funding for your startup or existing business; staying informed with up to date information is essential to your success.
Without further ado, here are our top ten business credit updates:
1 ) Equifax Acquires Paynet – Although Equifax is widely known as a consumer credit reporting agency, did you know they are a business credit reporting agency as well? In fact, they provide business credit evaluations for over 22,000,000 small businesses and corporations.
Their acquisition of Paynet aims to strengthen Equifax's Business Credit Reporting arm and expand access to capital for small businesses. PayNet is a business credit reporting agency that maintains the largest proprietary database of small business loans, leases and lines of credit with over 24 million contracts worth over $1.6 Trillion.
The addition to PayNet's commercial leasing payments data, along with Equifax's business data, can boost growth in small business commercial space for Equifax.

This announcement is further evidence that building your business credit report with Equifax Small Business is just as important as building your file with Dun & Bradstreet and Experian Commercial.
2 ) Capital One to Acquire BlueTarp – As one of the nation's top 10 largest banks, Capital One offers a variety of financial products for consumers, small businesses and commercial clients.
BlueTarp Financial is a leading business-to-business trade credit financing company. They offer customized business-to-business credit management programs to merchants and small- to medium-sized companies.
Capital One SVP of Card Partnerships Buck Stinson says "We are looking forward to integrating BlueTarp and its innovative technology and services into Capital One's card partnerships business, enhancing our service capabilities for existing and future partners."
This move to acquire BlueTarp is a smart move for Capital One since it expands their ability to serve their existing and new small business cardholders.
3 ) Alternative Credit Data – Traditional credit data that gets reported to your personal credit reports such as credit cards, auto loans, mortgages, etc. is not the only data now being used.
As a way to help individuals build credit, alternative credit data such as rental payments and utility payments can also get added to personal credit reports. Experian recently introduced its Experian Boost product which allows consumer to add phone and utility bills to your Experian credit report.
This allows consumers to build credit from expenses they already been pay for but get reported. Once you add your utility payments using Experian Boost your new credit scores take effect immediately.
Build Your Business Credit Report with Experian – You can also build your business credit report by adding your phone and utility bills to your Experian Business credit report (up to 8 tradelines).
If your company has existing payment history with a utility provider you can add up to 24 months of payment history to your Experian Business report. To report your business phone and utilities go to http://businescreditbuilderservices.com
4 ) Alternative Data – Transactions and financial behaviors outside the traditional business credit report is data being used by lenders to evaluate a business more and more. This adoption of alternative data has streamlined the application process and allows small business owners to get access to funding much faster.
Here is a list of the types of alternative data being used by lenders:
Social Media (Facebook, Twitter, etc.)
Web data (website, traffic, customer reviews, etc.)
Transaction platforms (Amazon, Shopify, eBay, etc.)
Payment services (PayPal, Square, Stripe, etc)
Payroll solutions (QuickBooks, etc.)
Business checking
Now more than ever, it's essential for a small business to establish, maintain and expand these data points in order to maximize funding ability. The more data a lender can use to evaluate a company the better.
5 ) Alternative Lenders – Alternative lenders offer various types of business funding such as loans, lines of credit, or cash advances to small businesses. These funding products are outside the traditional form of funding you may be familiar with.
Traditional business funding offered by banks, credit unions and community banks serve a specific segment of the market. Alternative lenders have the unique ability to introduce more lending options for a wider range of small businesses.
Unfortunately, the problem with some of the major alternative lenders in the marketplace is its reliance on traditional credit data. For example, some conduct personal credit checks (OnDeck, SnapCap, Kabbage, Bluevine) and require a year or more in business. (Kabbage)
Some require a personal guarantee (OnDeck) and have revenue requirements of $50-$100k+ (Kabbage, OnDeck, Bluevine). There are others that require a minimum monthly revenue of $8500+ and FICO® Score requirements (SnapCap).
For our recommended Best Alternative Lender go to http://BankBusinessLine.com
This alternative lender only reviews your business bank account activity and it 100% online. Here is an overview of their business line of credit program:
Minimum deposit activity of $4k per month
Get a decision in minutes
No personal guarantee
No credit reporting
Business lines of credit up to $100k
For additional information on this alternative lending product be sure to check out our post on New Business Line of Credit Based Only on Bank Deposits
6 ) Easy Approval Net 30 Account – We recently covered 5 easy approval net 30 accounts on our post and Summa Office Supplies took center stage. This was big news for building business credit because you can receive a $2k credit limit with net 30 terms that reports to Dun & Bradstreet.
Here's how to apply for a net 30 account with Summa Office Supplies:
Go to=> https://summaofficesupplies.com
(use coupon code SNSSBC)
Requirements:
$60+ Initial purchase
Receive a $2,000 Net 30 Account
Reports to Dun & Bradstreet
*With established business credit they offer $5k-$50k Net 30 Account
Note: When your first net 30 account reports your "tradeline" to Dun & Bradstreet, the DUNS system will automatically activate your file if it isn't already
7 ) Corporate Credit Card for Startups – Although corporate credit cards are designed for well established companies doing millions of dollars in revenue, Brex offers a corporate credit card for startups with no personal guarantor required.
This corporate credit card reports to Experian Business and Dun & Bradstreet which enables you to build business credit with both business credit reporting agencies.
The Brex Corporate Card Overview (No PG)
No personal credit checks
For startups or existing businesses
No security deposits
Reports to Experian Business and Dun & Bradstreet
Brex Qualifications
There is no credit check required.
Minimum of $50k of funds in business bank account
Brex considers factors such as cash balance & spending patterns, and sets your limit accordingly.
The application process takes minutes.
Go to https://brex.com/ and provide information about your company and link your business bank account.
8 ) Business Credit Card for Nonprofits – This is the only business credit card designed for nonprofits. Charity Charge was created to provide a free and easy way to support nonprofits.
This business credit card has no annual fee, requires no personal guarantor and generates cash back automatically.  Here is a quick overview:
Charity Charge (No PG)
Charity Charge MasterCard works just like a regular corporate card, but delivers rewards right back to the nonprofit organization.
No Personal Credit Check
No Personal Guarantee
Charity Charge Qualifications
Nonprofit must have 2 years of financial data
Cards are underwritten directly using nonprofit data (Form 990)
GuideStar is used and speeds up the review https://www.guidestar.org/ (largest nonprofit database)
Reports only to business credit reports
To apply go to https://www.charitycharge.com/
9 ) Business Credit Card Funding (Build Business Credit Fast) – With our business credit card funding program you leverage the strength of your personal credit so your business can acquire its own business credit cards under its EIN. Think of it as co-signing for your business without it impacting your personal credit reports.
Once the business credit cards are issued to your company under its EIN, the bank card issuers will report your payment activity to business credit reporting agencies such as Experian Commercial and/or Equifax Small Business.
Business Credit Card Funding Overview
$25-$150k in combined credit limits
Get 4-5 business credit cards (only reports to business credit)
0% Intro APR on purchases (6-15 months)
For startups and existing businesses
Minimum 680+ Credit Scores
How to Pre-Qualify
Step 1 – Order Report http://creditreportengine.com
Step 2 – Upload Report http://businessfundingreview.com
*funding process takes 14-20 days
10 ) Step-by-Step Business Credit Building System – If your goal is to create a clear separation between your personal credit and business credit than consider our step-by-step business credit building system.
Our proprietary business credit building system guides you through the process of building a credit identity for your business that is separate from you personally.  Inside you have access to our highly researched database of reporting vendors, suppliers, retailers, gas cards, lenders and business credit cards.
Well, there you have it. Our top 10 business credit building updates and news. Remember, building a creditworthy business doesn't have to be difficult or time consuming when you have the right information, system and strategy. Until next time.
Ready to build your business credit? Become a member of my Business Credit Insiders Circle and gain access to a proven step-by-step business credit building system. A system that provides you access to vendor lines of credit, fleet cards, business credit cards with and without a PG, funding sources and lenders that report to all the major business credit bureaus. Submit your name and email below for details and receive a free business credit building audio seminar ($497 value) =>

To Your Success in Business and in Life!
Did This Blog Help You? If so, I would greatly appreciate if you like and shared this on Facebook and Twitter.
About the author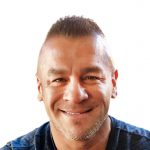 Marco Carbajo is a business credit expert, author, speaker, and founder of the Business Credit Insiders Circle. He is a business credit blogger for Dun and Bradstreet Credibility Corp, the SBA.gov Community, Business.com, About.com and All Business.com. His articles and blog; Business Credit Blogger.com,  have been featured in 'Fox Small Business','American Express Small Business', 'Business Week', 'The Washington Post', 'The New York Times', 'The San Francisco Tribune','Alltop', and 'Entrepreneur Connect'.