Vendor Credit
Getting approved for a line of credit with a supplier is simply an opportunity for you to start building your company's creditworthiness.  The key to establishing positive credit is to make regular pu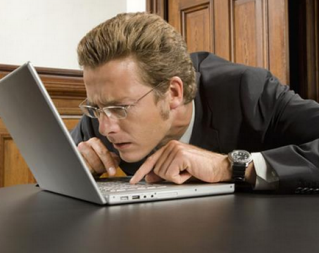 rchases using your vendor credit lines and then paying invoices on or ahead of the due date.
If you do not make regular purchases then there is no way for you to establish any kind of payment history. So it is vitally important that you carefully select the suppliers you apply for credit with.
Make sure that you can use the products and services they offer to develop and grow your business.

This would allow your company to purchase the supplies it needs to operate without having to pay any money upfront.  This enables you to conserve cash while deferring payments for 30 or 60 days depending on the terms.
It's important to note that a supplier will only report your account once it begins issuing invoices to your company. Your account will show up on your company credit file based on several factors including invoice due date, reporting cycle, and day of the month.
Not every supplier reports on the same day, week, or month for that matter. Each supplier has its own specific day that they batch and submit payment data to a business credit reporting agency.
In addition, once payment data is submitted to a credit agency then there is a short delay before it actually populates on your company's credit report. So don't expect to see your first payment showing up on your business credit report one or two days after you paid an invoice.
For example, let's say your company has a $5k line of credit with a supplier that sells electronics with net 30 day terms. Your company decides to purchase $1,500 in computer equipment using your credit line on January 11.
Your company receives an invoice for $1,500 with a due date of February 10. (Net 30 days) You submit payment to the supplier and it processes your payment on February 9. The supplier records the transaction but its reporting date is on the 1st of every month. Since your invoice was paid after the 1st for February your payment transaction will not be sent to the credit agency until March the 1st which is the next reporting date for that supplier.
So don't get discouraged if you do not see your positive payment showing up on your company credit report right away. You can always inquire with the supplier but it is always best to give it some time.
Another thing to remember is which business credit agency the supplier subscribes to. Not all suppliers report to all three agencies. Some suppliers report solely to Dun and Bradstreet while others may report to Corporate Experian and Small Business Equifax.
Your goal is to establish positive payment history with all three major business credit agencies. So it would be in your best interest to select suppliers that report to multiple agencies as this would speed up the business credit building process. We provide this type of detailed information in our Step by Step Business Credit Building System for members.
Remember, consistency is the key to establishing a solid payment history.
Looking to build your business credit? Become a member of my Business Credit Insiders Circle and gain access to a proven step-by-step business credit building system. A system that provides you access to vendor credit, fleet cards, business credit cards with and without a PG, funding sources and lenders that report to all the major business credit bureaus. Submit your name and email below for details and receive a free business credit building audio seminar ($597 value) =>

To Your Success In Business and in Life!
Did This Blog Help You? If so, I would greatly appreciate if you like and shared this on Facebook and Twitter.
About the author
Marco Carbajo is a business credit expert, author, speaker, and founder of the Business Credit Insiders Circle. He is a business credit blogger for Dun and Bradstreet Credibility Corp, the SBA.gov Community, About.com and All Business.com. His articles and blog; Business Credit Blogger.com, have been featured in 'Fox Small Business','American Express Small Business', 'Business Week', 'The Washington Post', 'The New York Times', 'The San Francisco Tribune','Alltop', and 'Entrepreneur Connect'.