Get Cash and Credit for Business Fast
Access to cash and credit for your business is crucial whether you're in the early stages of starting a business or been in operation for years.
When you have working capital, you have the ability to cover those unforeseen expenses you didn't plan for and other costs you didn't expect.
So, what can you do if time's not on your side and you need cash and credit fast?
In today's post we're going to show you four ways to get cash and credit for your business fast.
Before we get started let's go over the different types of business lines of credit.
First, there is the business line of credit which provides a business a predetermined credit limit you can borrow against whenever needed. You can access any amount of money up to the credit limit for your business and repay that money back over time with an added interest fee.
Secondly, you have a business line of credit which provides a credit limit you can borrow against whenever needed but the repayment terms are shorter (typically 6 or 12 months).
Finally, you have credit lines you can get for your business with little to no interest charges but with repayment terms ranging from 30-60 days.

Who is a business line of credit for?
For startups, small businesses & real estate investors
You want to separate your business and personal expenses
You want access to working capital at any time, to use anywhere and for any business purpose
You want to protect your personal credit
You want to build business credit
You want access to revolving sources of cash & credit
Business Credit Card Funding
Business credit cards are by far one of the most popular forms of revolving lines of business credit because of their flexibility, approval requirements and speed of acquisition.
They make tracking expenses a breeze and command higher credit limits, more flexible payment terms, and special rewards programs.
The bottom line is keeping business expenses separate from personal expenses is a crucial step to safeguard your company's financial record keeping.
Here's a breakdown of the business credit card funding program:
Receive 4-5 Business Credit Cards for your Startup
$25,000 to $150,000 in combined credit limits
0% Intro APR for 6-15 months (depending on bank)
Annual APR rates (9.9 -19.9%)
Minimum monthly payments from 1-1.5%
Ability to pull cash out (cash liquidation)
Reports only to business credit reporting agencies
Establishes business credit file (Experian Commercial)
Establishes 4-5 business accounts reporting on your business credit report
Established 4-5 banking relationships
Establishes a business credit score for your business
Cash liquidation up to 100% – separate service
What are Business Credit Card Funding Qualifications?
Personal Credit Scores (FICO®) – Credit scores need to be in the 680+ range with at least two of the major consumer credit agencies (Equifax, Transunion & Experian).
Payment History – A positive and lengthy track record of payments is a key factor to getting pre-qualified. We recommend at least two years of payment history for starters.
Primary Accounts – Your primary credit card accounts are a major factor during a review. How you manage existing cards may likely me an indication of how you may manage your business cards in the eyes of underwriters.
Types of Credit (Credit Cards/Loans/Mortgage/Auto) – Showing a diversity of credit is always best when applying for funding. Although it's not required it does have a positive impact during a review.
Active Credit Cards (Limits/Age/Card Issuer) – The number of active cards, size of credit limits issued, and card issuers play an important role during the review.
Credit Card Utilization (Individual & Overall) – Ideally, credit utilization ratios should be at or below 50%. If above 50% there may be a required paydown but we do offer a bridge loan solution if you don't have the funds to make a paydown.
Inquiries & Account Activity – Multiple hard inquiries and newly opened accounts in a short period of time will most likely prevent you from getting a funding projection. The fact is too much recent activity will trigger automatic declines with banks.
Age of business – Although we can acquire funding for startups it does help if your business is over the two-year threshold. An aged business with the applicant on the original incorporation paperwork is what makes an impact. Be sure to check out our post on the Top 10 Factors When Applying for Business Credit Cards.
How do you Start the Pre-Qualification Process?
Here are the steps to take to start the pre-qualification process. Keep in mind there is no hard inquiry during this review since you are supplying a copy of your report.
Step 1: Order Your Credit Report and FICO® Scores for $1 => http://knowmycredit.org
Step 2: Download Your Report in PDF format
Step 3: Complete the Pre-Qualification Form and Upload Your Credit Report at => http://businessfundingreview.com
*Pre-Qualification review takes 24/48 hours. You will be contacted via phone with business credit limit projections and next steps. Funding process takes 14-20 days.
Convert Business Credit Cards into Cash
Another way to access cash fast is by converting your business credit cards into cash. If you have existing business credit cards or plan to obtain cards from our business credit card funding program here are several options you have to get cash from your cards.
Option 1: Do it Yourself
You have the ability to get cash from your cards using the cash advance option. However, you must be aware that conducting a cash advance can carry a high interest rate on the amount withdrawn. To avoid this, check out our post on the balance transfer strategy.
With regards to getting cash, typically credit cards offer several ways to pull cash from your credit cards which are the following:
Direct transfer
ATM
In person
Convenience checks
Option 2: Use a Cash Payment Platform (for paying expenses in cash)
With a cash payment platform, you can virtually pay all of your expenses using a business credit card even when cards are not accepted or if a company requires payment in cash.
You simply set up an account, enter the recipient's information and payment amount and a card you would like to use for payment. Next, the payment platform provider charges your card the amount plus a 2.5% or less per transaction. Your recipient receives their check or bank transfer without having to sign up for anything.
Samples of who you can pay in cash:
Contractors & Suppliers
Advertising & Business services
Taxes, CPA & Legal Services
Rent/Lease
Insurance, Auto Purchase & Auto payments
How to Ge Set Up with a Cash Payment Platform
Step 1: Set up a Plastiq Account
Go to http://paybusinessexpenses.com
Enter your email address to create a free account
Step 2: Tell Plastiq who to pay
Enter your recipient name and bill information online
Enter your recipient's address or direct deposit details
Enter the payment amount
Step 3: Enter Business Credit Card for Payment
Plastiq receives a small 2.5% fee for the payment transaction
The payment is charged as a purchase on your business credit card, not a cash advance
Step 4: Plastiq Pays Recipient on Your Behalf
Your recipient gets paid by check, wire transfer, or ACH deposit
You get an email notification
Track updates in your online Plastiq account
Option 3: Use Our Cash Liquidation Service (available to clients)
Revenue Based Line of Credit
If your business has revenues of $3k+ than consider a revenue-based line of credit. This revenue-based lender looks inside your business to give you a quick credit decision.
You can choose to connect your accounting software or bank account itself for a review. In a matter of minutes to a few hours you can get a credit decision.
If approved you can draw on your credit line instantly and have funds deposited into your company checking account the next business day.
Here is an overview of a Revenue Based Line of Credit
Lender reviews your business bank account activity (100% online)
Minimum deposit activity of $3k per month
Get a decision in minutes
No personal guarantee
No credit reporting
Business lines of credit up to $100k
Soft credit check (hard pull on 1st draw only)
How to Apply
Step 1: Register online for free http://bankbusinessline.com
Step 2: You will be contacted to complete the digital application and submit bank statements for review
Step 3: If approved, draw from your credit line and funds will transfer to your business bank account the next business day.
Purchasing Credit Line
This type of credit line gives your business the ability to make purchases from other businesses with 60-day payment terms. When a buyer (your business) pay a vendor using the purchasing credit line, the vendor gets paid right away while the buyer *your business) gets 60-days to pay for the purchase.
Here's an overview of the Purchasing Credit Line:
Up to $100k in a purchasing credit limit
Apply to receive 60 days with no interest to make purchases from your sellers
Buy what you want and Fundbox Pay pays your sellers right away
You get 60 days to pay with no interest and no prepayment penalties
How to Apply
Step 1: Go to https://fundboxpay.com/ to register
Step 2: Select an option below to start the review
Option 1: Checking Account – Automatically analyzes transaction history with a decision in 3 minutes.
Option 2: Credit Report – They pull a soft inquiry. Hard inquiry is triggered once you make your first purchase.
Option 3: Bank Statements – Upload 3 monthly statements from business checking account. Decision takes 24 hrs.
Fast Cash and Credit for Your Business
To recap, we have covered 4 ways to get cash and credit for your business fast:
Business Credit Card Funding $15k-$150k (14-20 days)
Cash from Business Credit Cards (Instant or 1-7 days)
Revenue Based Line of Credit up to $100k (1-2 days)
Purchasing Credit Line up to $100k (1-2 days)
Whether you're starting your business or have been in operation for some time, don't wait to get the cash and credit when you need it most. Plan ahead and diversify your access to business credit now.
Access to working capital is vital to the success and survival of businesses all across America.  Whatever your needs are, accessible cash and credit should remain a priority both in the short-term and long-term goals for your business.
Looking to rebuild your business credit? Become a member of my Business Credit Insiders Circle and gain access to a proven step-by-step business credit building system. A system that provides you access to vendor lines of credit, fleet cards, business credit cards with and without a PG, funding sources and lenders that report to all the major business credit bureaus. Submit your name and email below for details and receive a free business credit building audio seminar ($497 value) =>

To Your Success in Business and in Life!
Did This Blog Help You? If so, I would greatly appreciate if you like and shared this on Facebook and Twitter.
About the author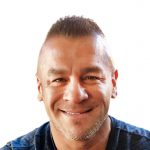 Marco Carbajo is a business credit expert, author, speaker, and founder of the Business Credit Insiders Circle. He is a business credit blogger for Dun and Bradstreet Credibility Corp, the SBA.gov Community, Business.com, About.com and All Business.com. His articles and blog; Business Credit Blogger.com, have been featured in 'Fox Small Business','American Express Small Business', 'Business Week', 'The Washington Post', 'The New York Times', 'The San Francisco Tribune','Alltop', and 'Entrepreneur Connect'.