Balance Transfer for 0% APR
Are you carrying a balance on a high interest credit card?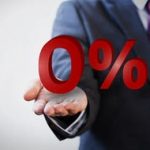 Do you have personal credit card debt from business purchases?
Did you know you can get a balance transfer for 0% APR for a year or more?
In today's post we are going to show you how the balance strategy at 0% APR is one of the most powerful tools available to cardholders like yourself. The process itself is usually done in order to save on interest payments every month.
You may have heard me mention the balance transfer strategy when it comes to converting credit cards into cash at 0%. Be sure to check out the cash from credit cards post for details if you plan to pull cash from personal or business credit cards for your business or real estate investing.

How a Balance Transfer Works
A balance transfer is a simple process and very effective for saving on interest: You are simply moving your balance from one credit card to another credit card. In effect, you're using one credit card to pay off another card, but you're getting a 0% or lower interest rate in the process.
You can initiate a balance transfer either through your online card account, using a balance transfer check provided by the card issuer or by calling the number on the back of the credit card and requesting a transfer.
It's important to understand that a card issuer will most likely charge a one-time balance transfer fee of 3%. So, take the cost into consideration prior to using this strategy. For example, if you are transferring a $10k balance from CARD A to CARD B at 0% for 12 months than CARD B may charge a one-time fee of $300 (3% of $10k).
Benefits of Balance Transfers for 0%
Avoid High Cash Advance Rates – If you use a business credit card to draw a lump sum of cash you can avoid the high cash-advance interest rate by transferring the balance to another card with a 0% balance transfer offer.
Save on Interest – A balance transfer for 0% enables you to slash any high-interest balances you currently have from other lenders into 0% APR. What's so powerful is most card issuers offer the 0% balance transfer for 12-18 months.
With an interest rate on your balance now at 0%, when you make a monthly payment, 100% of the payment will go towards the principle which pays down your credit card debt much faster.
Consolidate Debt – You can move multiple business credit card balances into a single card provided that it has a high enough credit limit. Not only can you consolidate revolving business credit card debt but you can transfer just about any kind of account balance too, such as business loans and merchant cash advance loans.
Avoid Paying Interest Altogether – Did you have a 0% balance transfer offer but it expired? At anytime if you have a good size of credit limit availability on a card you can contact that card issuer and inquire about any offers for balance transfers.
Don't be surprised if they gladly offer you a 0% APR balance transfer for 12 months or more simply from a phone call. The reason is banks want your debt and they would gladly offer you a 0% offer for a period of 12 or more months to acquire that debt.
They expect you to not pay off that debt and end up paying the full APR once the 0% APR period is over.  Now if you still have credit card debt after the 0% APR period expires why not contact another card issuer and ask for a balance transfer offer?
See how that works? You can literally transfer balances for 0% APR and avoid paying any interest until you successfully pay off the debt.
Improve Personal Credit Utilization – If you have revolving debt on personal credit cards that are from business purchases than consider transferring those balances to business credit cards. This not only will improve your personal credit utilization but it will also positively impact your personal credit scores.
Now keep in mind this particular balance transfer strategy will only improve your personal credit if the balance is transferred to a business credit card that reports only to the business credit agencies. For these types of business credit cards check out our business credit lines program.
Frequently Asked Questions About Balance Transfer for 0%
If I accept a balance transfer offer from an existing business credit card, am I opening a new credit card account?
No. The 0% balance transfer offer is only for the business credit card account you already have.
What kinds of balances can I transfer?
You can transfer just about any kind of account balance, such as loans, merchant cash advance loans as well as credit card balances from other lenders.
Can I be declined for a balance transfer for 0%?
Yes, you may be ineligible for a 0% balance transfer offer if:
You do not have enough available credit at the time of the transaction (check your available credit before using a balance transfer offer).
Your account is past due, charged off or closed, or the card issuer reasonably believes you will be unable or unwilling to repay the balance.
Will I earn rewards using a balance transfer offer?
No, balance transfers do not earn rewards.
Making Payments After a Balance Transfer
Do I still need to make a minimum payment after using a balance transfer?
Yes, you'll still need to make your minimum payment on your statement each billing cycle.
How are my payments applied?
Most card issuers generally apply payments up to your minimum payment first to the balance with the lowest APR (including 0% APR), and then to balances with higher APRs. A card issuer may apply any part of your payment above your minimum payment to the balance with the highest APR, then to balances with lower APRs.
What if I have AutoPay set to pay my balance in full each month?
Your AutoPay amount will include the entire balance transfer amount. To avoid paying the balance transfer in full, you can sign in to your account and update your AutoPay settings.
If I transfer a balance from another lender, do I still need to continue to pay that lender?
Yes. Until your transferred balance posts to your business credit card account and appears on your other lender's billing statement, you should make at least the minimum payment to your other lender to avoid any past due fees.
Does a 0% balance transfer offer apply to purchases made with my credit card?
No, this rate only applies to balance transfers.
You can always get 0% introductory APRs on purchases when you open up new business credit card accounts. For example, with our business credit lines program we set you up with 4-5 business credit cards that only report to the business credit reporting agencies.
Each of these business credit cards come with a 0% introductory APR on purchases for 6-15 months depending on the card issuer.
At the end of the day, a balance transfer for 0% APR can be a powerful way to pay off debt faster and save hundreds of dollars on interest. If you receive a balance transfer offer for 0% APR, be sure you understand how the process works before you commit.
Read to apply for business credit cards with 0% APR offers that report only to the business credit agencies? Submit your information below and a funding specialist will contact you within 24 hours. Plus receive my FREE business credit seminar audio ($597 value)=>

To Your Success in Business and in Life!
Did This Blog Help You? If so, I would greatly appreciate if you like and shared this on Facebook and Twitter.
About the author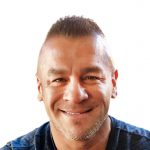 Marco Carbajo is a business credit expert, author, speaker, and founder of the Business Credit Insiders Circle. He is a business credit blogger for Dun and Bradstreet, the SBA.gov Community, Business.com, About.com and All Business.com. His articles and blog; Business Credit Blogger.com,  have been featured in 'Fox Small Business','American Express Small Business', 'Business Week', 'The Washington Post', 'The New York Times', 'The San Francisco Tribune','Alltop', and 'Entrepreneur Connect'.