Plastiq Review
Do you have bills that you can't pay with credit cards?
Are you missing out on early payment discounts?
How much money have you lost from discounts you could have got by paying cash?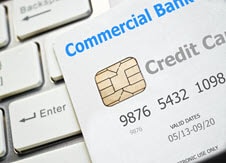 In today's post we are going to show you how to put virtually any expense on a personal or business credit card with a bill payment service known as Plastiq.
What is Plastiq? Plastiq is an online bill payment service for consumers and businesses that lets you pay almost any bill with a personal or business credit card. You can pay with credit cards where cards are not accepted for a simple 2.5% fee.
In this review we'll go over five ways Plastiq can benefit your business. I think it's important to write a complete review on this since we get so many business owners that come to us and want to pay for certain business expenses using their business credit cards but can't.

For example, with our business credit card funding program one of the most common ways our clients use the cards is to draw cash from them.
The bottom line is they need cash from the cards in order to pay contractors, suppliers, etc. That's why I wrote an entire post on converting credit cards into cash at 0% using the balance transfer strategy.
However, with that strategy you can get cash from your business credit cards to pay your bills but you still end up paying the 3% balance transfer fee to avoid the high interest rate on your cash advance balance.
With Plastiq you can accomplish the same thing without worrying about any cash advance or balance transfer fee of 3%. Instead, you can pay your contractors or suppliers in cash and only pay 2.5% to Plastiq instead of a 3% balance transfer fee.
For example, let's say you have a 0% intro APR with one of our business credit cards for 12 months. Using Plastiq you use your business credit card to pay the bill from your contractor.  Plastiq charges a small 2.5% fee and pays your contractor in cash via check, ACH deposit or wire transfer.
In this example your contractor got the cash needed and your bill payment gets 0% financing for 12 months since the payment is treated as a purchase on your card not a cash advance.
Who is Plastiq?
Founded in 2011 and located in San Francisco, Plastiq is an online bill payment service that allows business owners like you to use credit and debit cards to pay bills regardless if the recipient accepts credit cards or not.
"Plastiq is bill pay with benefits," cofounder Eliot Buchanan told Business Insider. "Our service makes it possible for business owners and savvy consumers to use a credit card for virtually any expense that normally requires a check."
It processes a credit card payment for the amount you select and sends the money to the recipient via wire transfer, ACH deposit or physical check depending on which option you select.
What's so powerful about this is the amount you charge on your credit card is treated as a purchase not a cash advance. Also, the recipient doesn't need a Plastiq account to receive money.
In a nutshell, consumers and business owners can use a personal or business credit card for practically any expense, even ones like rent or an office lease that normally require a check. The service makes it easier for business owners to earn credit card rewards, capture early-payment discounts, and use cash in the ways that make the most sense for the business.
What cards are eligible?
You can use your MasterCard, Visa, American Express or Discover card to make payments through Plastiq.
Is the service safe?
Plastiq institutes industry-leading security, regulatory, and banking practices that adhere to the standards set by international regulatory bodies, American and Canadian governments. Customer's card information is safe and secure.
How does Plastiq benefit your business?
1) You Can Pay Bills Where Credit Cards are Not Accepted
Even though credit cards are accepted almost everywhere there are many businesses, vendors, suppliers, contractors and utilities that don't accept credit cards for payment.
Other types of business expenses you typically can't pay with credit cards are legal services, payroll, taxes, rent and leases. For real estate investors, it's a challenge to pay contractors when many don't accept credit cards for payment.
So, what can you do?
Plastiq provides that solution by allowing you to put these types of expenses on your business credit card. Now the one thing you have to consider is they charge a 2.5% or less fee per transaction but the good news is there is a way to offset and even eliminate that fee altogether.
First, many businesses, vendors and contractors give early pay discounts or discounts when you pay in cash. These discounts can range from 2-10% so the 2.5% fee would be more than covered.
Second, if the credit card you use offers a cash back reward of 1-2% than that offsets some of the cost as well. Finally, the fee that Plastiq charges can be classified as a business expense on your company tax returns.
2) Maximize Your Company's Cash Flow
Paying for expenses using Plastiq can be a great way to maximize float. As you know managing your cash flow is important. It can mean the difference between overdrawing your account and having a nice safety net at the end of the month.
Sometimes, it takes days for a bank to transfer funds to you, or you may have irregular income, or clients take longer than expected to pay an invoice. Until those funds hit your account you may find yourself short on cash to pay a bill that's due.
Instead of worrying about cash flow, you can use your business credit cards to pay your expenses as well as the expenses that normally don't accept credit cards for payment. This allows you to accomplish several things; you conserve cash, earn rewards faster, and eliminate the worry of not having enough cash on hand to pay a bill. You simply pay off your credit card bill at the end of the month to avoid any interest.
3) Take Advantage of Early Payment Discounts on Invoices
Some vendors offer early payment discounts such as 2% if the invoice is paid within 10 days. For example, let's say you have a $1,000 invoice with a vendor on net 30 days terms offering a 2% discount if paid within 10 days.  Unfortunately, in this example the vendor doesn't accept credit cards for payment so what can you do?
Why not pay the invoice with Plastiq which will allow you to capture the early payment discount of 2%? What if you decide to use a business credit card with 2% cash back rewards on purchases to pay this invoice on Plastiq. Now you're talking about saving 2% plus getting 2% cash back rewards from paying this one invoice.
Plastiq does charge a 2.5% service fee so make sure to take this into consideration when crunching the numbers.
4) Earn More Credit Card Rewards
If you're aim is to capture as much rewards on your business credit cards as possible, you'll find that using Plastiq is a convenient and fast way to accomplish just that. But you have to weigh the cost of using Plastiq to the rewards your business will earn.
Some of the reasons why business owners use Plastiq for rewards is if there is a need to boost spending to earn a sign-up bonus or capture an annual spending bonus.
Many personal and business credit card issuers provide annual bonuses for hitting specific spending thresholds. You can earn free hotel nights to bonus miles/points or special cardholder status that comes with its share of perks.
It may be much easier to achieve those spending requirements by paying larger bills like an office lease payment, auto lease payment, mortgage or other larger bills on a credit card. You simply can't put those types of payments on a credit card unless you use a service like Plastiq.
"We have a dentist who uses Plastiq to pay for everything from equipment to services," said Buchanan. "By putting these expenses on his credit card, he was able to use the card rewards earned to take his family on vacation to Petra, Jordan."
5) Send Payments Using any Method You Prefer
When you have the ability to decide what method you want to pay a bill it's not only convenient, but also saves you time and worry. For example, if you use ACH you don't have to write a check, get it in the mail and pay postage, worry about the check being lost in the mail and so on.
ACH payments are electronic payments that sends funds directly to a recipient's bank account.
Once you complete Plastiq's account verification process, you can use it to send money any way you want; ACH (US electronic bank transfer), U.S. domestic wire, or physical check.
How Do You Set Up a Plastiq Account?
Click here to register for a free Plastiq account. You will be required to provide your full name, contact number and email address.  Once registered you can login to your Plastiq account to get started.
How Does Plastiq Work?
Step 1: Tell Plastiq who you want to pay
Enter your recipient name and bill amount information online
Enter your recipient's address or direct deposit details for ACH
Enter the payment amount
*Your recipient does not need a Plastiq account to receive payment
Step 2: Plastiq charges your business credit card the payment amount you set (personal credit cards are also accepted)
Plastiq receives a small 2.5% fee for the payment transaction
Debit cards are cheaper with a 1% fee for the payment transaction
The payment is charged as a purchase on your credit card, not a cash advance
Step 3: Plastiq Pays Your Bill on Your Behalf
Your recipient gets paid by check, wire transfer, or ACH transfer
Recipient receives payment
You get an email notification
Track updates in your online Plastiq account
When does a recipient receive the money?
If paid by check, they will receive the money in hand within 8 business days. Domestic transactions same day or next day, or 1-3 business days for international. For payments sent via ACH bank transfer, funds usually deposit right into your recipient's bank account within 1 day.
Common uses for business owners & real estate investors
Plastiq works to pay vendors, suppliers, contractors, accountants, lawyers, insurance, taxes, rent, utilities & many more types of business expenses. The recipients of your payments will receive funds with your name, account, and invoice number on them. That way, the recipient knows the payment is coming from your business.
Business owners can even use Plastiq to make payroll payments. The good news is Plastiq works with all major payroll service providers, so you can fund your entire payroll on a business credit card if needed.
Final thoughts
For most bills for your business, Plastiq is the easiest and cheapest way of paying with a business credit card. It's a great service to pay bills that don't accept credit cards while providing the opportunity to capture discounts and reach spending requirements to compile specific rewards.
To get the maximum benefit out of using Plastiq, make sure that the fees aren't more than the rewards or discounts you'll be receiving.  With that in mind, using Plastiq can be a great way to pay pretty much any bill quickly and conveniently.
Looking for more ways to conserve cash flow using business credit? Become a member of my Business Credit Insiders Circle and gain access to a proven step-by-step business credit building system. A system that provides you access to net 30 vendor lines of credit, fleet cards, business credit cards with and without a PG, funding sources and lenders that report to all the major business credit bureaus. Submit your name and email below for details and receive a free business credit building audio seminar ($497 value) =>

To Your Success in Business and in Life!
Did This Blog Help You? If so, I would greatly appreciate if you like and shared this on Facebook and Twitter.
About the author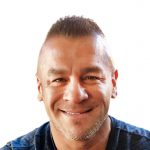 Marco Carbajo is a business credit expert, author, speaker, and founder of the Business Credit Insiders Circle. He is a business credit blogger for Dun and Bradstreet Credibility Corp, the SBA.gov Community, Business.com, About.com and All Business.com. His articles and blog; Business Credit Blogger.com, have been featured in 'Fox Small Business','American Express Small Business', 'Business Week', 'The Washington Post', 'The New York Times', 'The San Francisco Tribune','Alltop', and 'Entrepreneur Connect'.