Revolving Business Lines of Credit
To be successful in today's fast paced, expanding and rapidly changing business world, business owners must do all that they can to have access to capital. One of the most important factors that determine whether you succeed is your ability to establish this financial flexibility.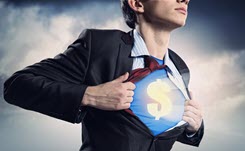 As you know access to capital is the lifeblood of a business.  Capital comes in many forms and includes cash flow from sales and other sources of revenue that your business generates. It can also come from cash injections made by you from personal savings and investments.
Unless you can pay for unexpected expenses, inventory or other items as needed, you run the risk of a cash flow shortage. To avoid this the quickest solution is having access to revolving business lines of credit.
In today's post we are going to talk about how revolving business lines of credit can transform your business. You'll learn 7 key benefits and we'll even show you how to get access to 4-5 revolving business lines of credit in 14-20 days.
What is a revolving business line of credit?

A revolving line of credit issued in your company's name is a flexible way of borrowing money for your business. Instead of borrowing a fixed amount of money all at once (business loan), a revolving line of credit allows your business to borrow working capital at any time and at any amount, up to a pre-approved credit limit.
When you use your line of credit for purchases or a cash advance you have several options on how to repay the outstanding balance. You can pay the minimum monthly payment (typically 1-1.5%), pay the balance in full, or pay more than the minimum monthly payment. This payment flexibility makes it an ideal source of capital for a business.
With revolving business lines of credit, you're able to continuously borrow money until you've reached your credit limit. Whenever you make a purchase, that amount is taken from your total credit limit, and whenever you make a payment, your credit limit availability goes back up.
With revolving credit, you can meet short-term cash needs, such as purchasing supplies or inventory or covering operating expenses. Best of all there are no restrictions on how you use your credit line.
Here are 7 ways a revolving business line of credit can transform your business:
1. Hidden Debt – The revolving business lines of credit (business credit cards) issued under our program only report to the business credit reporting agencies. This allows any business debt you carry on your accounts to be hidden from your personal credit reports.
This truly creates that separation between your personal credit and your business credit. With these revolving business credit lines, none of your business debts will weigh down your personal credit scores and credit utilization.
2. Tax Write Offs – Business credit cards offer a much easier way to track business expenses that you write off on your taxes. Since all purchases are for business it makes it efficient and streamlined during tax time as opposed to using personal credit cards for business.
3. Higher Credit Limits – There is a potential for much higher credit limits on revolving business credit lines compared to personal credit cards. Banks also issue much higher credit limit increases which can provide even greater access to capital for your business in the near future.
4. Business Credit Profile – With revolving business lines of credit your company will have the ability to establish a credit file with the major business credit reporting agencies; Dun & Bradstreet, Experian Business & Equifax Commercial.
With an established business credit profile; banks, lenders, suppliers, vendors, retailers and other businesses will have the ability to assess the creditworthiness of your business.
As a result, your business positions itself for larger credit limit approvals and better rates and terms when it applies for additional funding in the future. Bottom line, with strong business credit; banks will compete for your business.
5. Future Business Credit Lines without a PG – Having bank issued credit, such as business credit cards, reporting on your business credit profile is a great start to acquiring no PG credit lines in the future. To obtain future lines with no personal guarantor requires time in business, solid revenues and strong business credit reports.
6. Merchant Terminals – Banks will check your business credit profile when applying for merchant processing or merchant terminals. With a positive business credit profile, your company is positioned to receive the best rates for merchant processing and required equipment at little to no cost.
7. Flexible & Favorable Monthly Payments – Revolving lines of business credit are much more favorable than a business loan. With loans you get a one-time cash injection and a fixed monthly payment. When the funds are gone you have to apply for another loan.
With revolving business lines of credit, the money is there when you need it and it can be used over and over again. It's a much easier debt to service because you don't have a fixed monthly payment like a loan. The minimum monthly payment on any outstanding balance is only 1-1.5%.
How can I get revolving business lines of credit?
Through our business credit lines program, we get you 4-5 revolving business lines of credit (business credit cards) issued in your company's name in 14-20 days. Combined credit limits range from $15k to $150k. These business credit cards only report to the business credit agencies not personal credit.
What You Get
Credit limits range from $15k – $150k
4-5 revolving business lines of credit (business credit cards)
0% introductory APR on purchases for 6-15 months
Annual interest rates range from 9.9-19.9% (majority receive 9.9-15%)
Reports only to the business credit reporting agencies
Business credit cards can be converted to cash at 0% rate (balance transfer strategy)
Our pre-qualification process provides you credit limit projections in 24/48 hrs. so you know firsthand how much credit your business can get before moving forward with funding.
The Requirements
680+ FICO® Scores on all three credit reports
At least one active personal credit card with a $2,500+ credit limit
Startup or existing businesses are accepted
Any bankruptcy reporting must be 10+ years old
How to Pre-Qualify
Step 1 – Order your tri-merged credit report from CreditReportEngine.com
Step 2 – Download a copy of your tri-merged credit report in PDF format from your account.
Step 3 – Send your tri-merged credit report to [email protected] along with the following details in the email:
Allow 24/48 hrs. for our underwriting team to complete the review. We will contact you via phone with funding projections and next steps for moving forward. The funding process takes approximately 14-20 days.
If you prefer you can also upload your tri-merged report via our online pre-qualification form.
Read to apply for revolving business credit lines but have questions ? Submit your information below and a funding specialist will contact you within 24 hours. Plus receive my FREE business credit seminar audio & newsletter ($597 value)=>

To Your Success in Business and in Life!
Did This Blog Help You? If so, I would greatly appreciate if you like and shared this on Facebook and Twitter.
About the author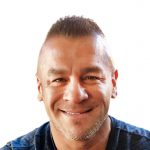 Marco Carbajo is a business credit expert, author, speaker, and founder of the Business Credit Insiders Circle. He is a business credit blogger for Dun and Bradstreet, the SBA.gov Community, Business.com, About.com and All Business.com. His articles and blog; Business Credit Blogger.com,  have been featured in 'Fox Small Business','American Express Small Business', 'Business Week', 'The Washington Post', 'The New York Times', 'The San Francisco Tribune','Alltop', and 'Entrepreneur Connect'.