Plastiq Review
Do you have bills that you can't pay with credit cards?
Are you missing out on early payment discounts?
How much money have you lost from discounts you could have got by paying cash?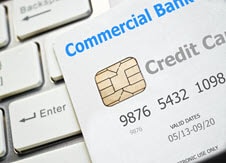 In today's post we are going to show you how to put virtually any expense on a personal or business credit card with a bill payment service known as Plastiq.
What is Plastiq? Plastiq is an online bill payment service for consumers and businesses that lets you pay almost any bill with a personal or business credit card. You can pay with credit cards where cards are not accepted for a simple 2.5% fee.
In this review we'll go over five ways Plastiq can benefit your business. I think it's important to write a complete review on this since we get so many business owners that come to us and want to pay for certain business expenses using their business credit cards but can't.
Click to continue …