Net 30 Company
Looking for a net 30 company that reports to Dun & Bradstreet?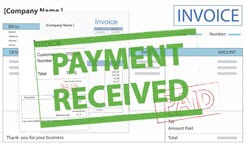 In today's post we're going to show you how to get a net 30 account with Shirtsy. This net 30 company is a quality on demand direct to garment printing facility.
Shirtsy is a well known net 30 company that reports to Dun & Bradstreet and other business bureaus and tends to be one of the preferred starter vendors in the business credit building space.
Shirtsy offers businesses high quality promotional material with flexible net 30 terms.  You should have no problem finding exactly what you need no matter what type of business you're in.  They have customizable shirts, jackets & hoodies, shoes and accessories.
If you are at the beginning stage of establishing business credit it's best to apply with a net 30 company such as Shirtsy which is considered a starter vendor. Basically, starter vendors are companies that extend small lines of credit ($2,000+) on net 30 terms to businesses with little to no credit history.

Now before you apply it's important that your company has its employer tax identification number (EIN) and other 'credit ready' items completed. This is crucial because the information you supply when you register with Shirtsy is what they report to Dun & Bradstreet once you establish a net 30 account.
Net 30 Company that Reports to D&B (Updated 2021)
Shirtsy reports to Dun & Bradstreet, one of the major business credit reporting agencies. As you know it takes a minimum of 3 trade references reporting to generate a business credit rating (Paydex® Score) with D&B. If you have no credit identity for the business than a Shirtsy net 30 account can be a great choice to start you on the right path.
What does it take to qualify for a net 30 company like Shirtsy?
The good news is whether you are a startup or existing business, you can qualify for a Shirtsy net 30 account by following these simple steps.
Shirtsy provides an on demand direct to garment printing facility offering high qualify promotional materials.
Go to=> http://net30account.com
Requirements: $99 yearly membership fee
At least 30 days in business
Receive $2,000 -$4,000 tradeline with a $400 monthly spending limit
No personal credit check & No personal guarantee
Reports monthly to Dun & Bradstreet, Experian Commercial, Equifax Business, SBFE, NACM, Creditsafe, Paynet & Ansonia
*The information you provide when you open a Shirtsy account is important and must match across all your company docs. This is the information that Shirtsyl will provide to D&B when reporting your company and payment data. If your company is not credit ready be sure to check out our business credit building system.
The Net 30 Approval Process
Approvals typically takes 1-2 hours (Monday-Friday, 8 am-4 pm), but could take up to 1 business day. If any additional details are needed they will contact you. Quill will consider length of time in business, industry classification and D&B business credit rating as part of its approval process.
When Approved for a Net 30 Shirtsy Account
When approved, you'll receive an email confirmation when your order is shipped. Most orders ship the same day you're approved and invoices are mailed within 2 days of your product being shipped. With a net 30 account with Shirtsy, you always have 30 days to pay.
It's always best to pay your invoices 10 or more days ahead of your due date. Since Shirtsy reports to Dun & Bradstreet, your payment activity will reflect that your company pays better than terms if you do which is a very strong payment indicator.
For new businesses with little to no credit history it's best to consider applying with easy approval net 30 vendors like Shirtsy.
If you do get put on a 90-day prepayment schedule make an order every month for 90 days, they will more than likely extend a net 30 account to your company after this period.
Remember, even if you start out with a smaller credit limit you should always focus on increasing your limits over time. This will increase your individual and overall credit availability for your company.
When it comes to building a business credit file the process of acquiring net 30 accounts needs to go in stages. If you have no business credit, the first stage should be with starter vendors like Shirtsy. Be sure to check out our post on 5 Easy Approval Net 30 Accounts for additional net 30 sources.
Now there is a way to speed up the business credit building process which I covered in my recent post '5 Best Business Credit Building Hacks for Maximum Results' which you may want to review.
Remember, a creditworthy profile is not based solely on the number of payment experiences your business has reporting. Factors such as activity, size of credit limits, credit diversity and length of payment history all play a key role.
For a list of net 30 companies that report to Dun & Bradstreet, Experian Business and Equifax Small Business be sure to check out our Business Credit Building System.
Ready to build your business credit? Become a member of my Business Credit Insiders Circle and gain access to a proven step-by-step business credit building system. A system that provides you access to vendor lines of credit, fleet cards, business credit cards with and without a PG, funding sources and lenders that report to all the major business credit bureaus. Submit your name and email below for details and receive a free business credit building audio seminar ($497 value) =>

To Your Success in Business and in Life!
Did This Blog Help You? If so, I would greatly appreciate if you like and shared this on Facebook and Twitter.
About the author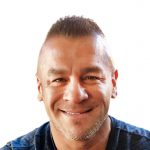 Marco Carbajo is a business credit expert, author, speaker, and founder of the Business Credit Insiders Circle. He is a business credit blogger for Dun and Bradstreet Credibility Corp, the SBA.gov Community, Business.com, About.com and All Business.com. His articles and blog; Business Credit Blogger.com,  have been featured in 'Fox Small Business','American Express Small Business', 'Business Week', 'The Washington Post', 'The New York Times', 'The San Francisco Tribune','Alltop', and 'Entrepreneur Connect'.