Net 30 Vendors
After completing lending compliance the next step is to apply for credit with net 30 vendors. This is the first stage of the credit building process where you will ob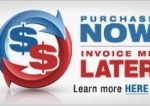 tain credit with suppliers known to grant small amounts of credit to businesses that have little to no credit history.
Don't make the mistake of applying for all levels of credit simply because you have a DUNS number with DNB.

Remember, creditors and suppliers will determine the creditworthiness of a business based on its credit rating, history, and levels of credit.
Unless your business already has existing trade references, you will need to apply for the first level of credit with suppliers that are known as starter vendors.
Having a list of net 30 vendors that are credit friendly to start ups and businesses with little to no credit history is of extreme value during the initial stages of the business credit building process.
Net 30 vendors will help you conserve cash flow while building your company's credit history. They allow you to purchase products upfront that your business can use to grow and operate while deferring payment for 30 days.
Once you pay your invoice on or before the due date, the supplier then furnishes your payment experience to a business credit bureau. This information now populates on your company's credit report giving other credit granting businesses a chance to view your payment track record.
Dun and Bradstreet will generate a business credit score (Paydex) once you establish a minimum of three trade references reporting.
Does your business qualify for net 30 vendors?
One of the key advantages we provide to our members is that we list the actual requirements needed to qualify for every net 30 account from each supplier listed in our database.
Some suppliers only require a DUNS number, business phone number, and business mailing address to qualify for a net 30 account.
And in some cases a supplier that has tightened its credit guidelines may require you to pre-pay on your first order in order to establish a net 30 account.
For example, a great starter vendor is a company called Crown Office Supplies. They provide office supplies and office care packs.
They require an initial $99 sign up fee and will extend up to $2,000 net 30 account to companies. Regardless  of how much you're approved for they report as a $2k credit limit to Dun & Bradstreet, Experian Commercial and Equifax Business.
Don' be late on paying your invoices since that is a key ingredient to building business credit. Once your account is established, your account terms will be net 30 days. Also, this vendor will credit your Corporate Experian file because they report to this bureau.
A final piece of advice I have for you when applying for credit with net 30 vendors. First, don't take the hit or miss approach and simply apply for credit with multiple suppliers.
Know what the requirements are and save yourself the time and headaches of getting declined. Secondly, apply for credit with suppliers that offer products/services your company needs.
Purchasing products/services from suppliers on a regular basis that helps grow your business will not only help you conserve cash flow but also build company credit history too!
Looking for a list of net 30 vendors? Become a member of my Business Credit Insiders Circle and gain access to a proven step-by-step business credit building system. A system that provides you access to net 30 starter vendors, vendor lines of credit, fleet cards, business credit cards with and without a PG, funding sources and lenders that report to all the major business credit bureaus. Submit your name and email below for details and receive a free business credit building audio seminar ($597 value) =>

About the author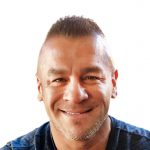 Marco Carbajo is a business credit expert, author, speaker, and founder of the Business Credit Insiders Circle. He is a business credit blogger for AllBusiness, a subsidiary of Dun and Bradstreet and author of "Eight Steps to Ultimate Business Credit" and "How to Build Business Credit with No Personal Guarantee." His articles and blogs have also been featured in the SBA Community, American Express Small Business, Business Week, The Washington Post, The San Francisco Tribune, Scotsman Guide, Alltop, Entrepreneur Connect, and Active Rain.