My Business Credit Report
Is a business credit report for your company nonexistent?
If you plan to apply for a business loan, buy equipment, open a credit line with a supplier – just about anything that requires borrowing money – having a business credit report established is crucial.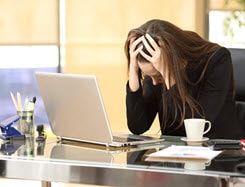 With an established business credit report; banks, lenders, suppliers, retailers, etc. will be able to assess the creditworthiness of your company. Look at it as a report card for how your business handles its financial obligations.
Your business credit report will be used for setting terms on credit, loans, lease payments and insurance premiums to name a few. For example, if you apply for an SBA loan, you are required to have a minimum FICO® SBSS score of 140 (out of 300), which is calculated based on both personal and business credit report information.
Now I'm sure you'll agree how important it is to have a business credit report for your company but what can you do if you have nothing listed? What steps can you take to establish a business credit report for your startup or existing business?

Here are 5 ways to establish a business credit report:
1) Add Non-Reporting Trade References – Do you have a company that you order products or services from and that you have good payment history with? If that company (also known as a trade reference) does not report to a business credit reporting agency than consider adding that reference to your D&B business credit report.
Unfortunately, Dun & Bradstreet is the only business credit reporting agency that allows you to manually add trade references to your report. However, in order to submit trade references requires that you pay for one of their services and each reference must be accepted by D&B. Be sure to check out the 11 kinds of trade references not accepted by D&B.
Some examples of trade references you may want to add that may not report are your accountant, CPA, advertising firm, car leasing company, cleaning service, delivery service, lawyer, payroll service provider, software developer, website designer, uniform supplier, etc.
2) Get Credit with Trade Data Reporters – Thousands of companies report their trade payment information to business credit reporting agencies such as Dun & Bradstreet, Experian Commercial and Equifax Small Business.
You can quickly establish a business credit report by getting credit with companies that report to a business credit agency. For starters, net 30 credit terms are what you can expect if you're a newly formed businesses or have a non-existent business credit report.
It's important to realize the majority of retailers, vendors and suppliers offering business credit on net 30 terms will not conduct a personal credit check. In some cases, they may require a percentage down or even a full payment on your first initial order prior to extending credit terms.
*Be sure to check out our business credit building system for access to our database of trade data reporters.
3) Report your Business Utility and Telecom Payments – Did you know you can build your business credit report by including your business' utility and telecom payments? With a company called eCredable, you can link up to 8 eligible account types such as power, water, gas, mobile phone, cable TV, satellite TV, internet, and landline phone to your eCredable Credit Profile.
After you link your business utility and telecom accounts to your eCredable Small Business Credit Profile, they securely download up to 24 months of payment history directly from your provider's website. Then on a monthly basis, they automatically report your payments to the business credit reporting agencies. This is an automatic way to build your business credit reports and scores.
4) Obtain Business Credit Reporting Cards – As you know a business credit card is a great tool for tracking business purchases while keeping personal and business credit separate. Unfortunately, not all business credit cards report to a major business credit reporting agency. The majority of credit cards labeled as "business credit cards' report to personal credit.
Through our Business Credit Card Funding Program, a client receives 4-5 business credit cards issued in the business' name that only report to business credit agencies such as Experian Commercial.
As a result, a business gets 4-5 accounts reporting on its business credit report.  This will enable a business owner to establish the creditworthiness of the business quickly and effortlessly.
Ideally, business credit cards with high limits, low annual percentage rates, rewards that fit your business life, and a way to build your company's credit report, is the best types of business credit cards you can have.
5) Use a Merchant Processor with Processing Fee Reporting – To accept credit cards as a form of payment from customers you need a merchant processor. The merchant processor makes accepting credit card payments possible.
There can be a list of fees associated with credit card processing, depending on what company you work with to handle these transactions. What your business pays in processing fees depends on a number of factors, including the type of card used, how you accept cards, and a host of other factors.
Those fees you pay can be reported as positive payment activity on your business credit reports. This can only be accomplished if you use a merchant processor that reports to a business credit reporting agency. Be sure to check out BestMerchantCardServices.com for more details on a merchant processor that we recommend who does just that.
Well, there you have it. You don't have to ask yourself "why is my business credit report nonexistent?". We just shared with you five ways to build your business credit report in little to no time at all.
Until next time.
Ready to build your business credit reports? Become a member of my Business Credit Insiders Circle and gain access to a proven step-by-step business credit building system. A system that provides you access to vendor lines of credit, fleet cards, business credit cards with and without a PG, funding sources and lenders that report to all the major business credit bureaus. Submit your name and email below for details and receive a free business credit building audio seminar ($497 value) =>

To Your Success in Business and in Life!
Did This Blog Help You? If so, I would greatly appreciate if you like and shared this on Facebook and Twitter.
About the author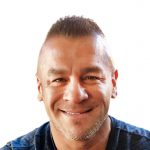 Marco Carbajo is a business credit expert, author, speaker, and founder of the Business Credit Insiders Circle. He is a business credit blogger for Dun and Bradstreet Credibility Corp, the SBA.gov Community, Business.com, About.com and All Business.com. His articles and blog; Business Credit Blogger.com, have been featured in 'Fox Small Business','American Express Small Business', 'Business Week', 'The Washington Post', 'The New York Times', 'The San Francisco Tribune','Alltop', and 'Entrepreneur Connect'.