Credit Card Processing for Small Business
Are you looking to accept credit card payments for your business?
Tired of missing sales?
Is building your company's creditworthiness important to you?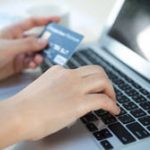 If you answered 'yes', then you've come to the right place for the best credit card processing solution.
In this post I'm going to share with you what I believe to be the best merchant for credit card processing for small business owners.
Now I know that's quite a bold statement to make but I will back it up with clear and unquestionable facts to prove my case.

Let's face it, there's no shortage of merchant providers both online and offline offering you an entire suite of cool tools for easy credit card processing such as virtual terminals, mobile credit card readers, credit card machines, etc.
But the bottom line from one business owner to another; it's all about the fees.
Unfortunately, little if any attention is paid to pricing or building business credit when it comes to credit card processing for small business.
Instead too many business owners go for fast, easy, and simple without thinking about costs or establishing credit.
Simplicity is expensive so before you decide to use companies such as Square or Paypal and pay fees up to 2.9% + .30 per transaction; take some time and let me introduce you to 0% -.36% credit card processing.
Yes, that is not a typo or gimmicks its real.
The fact is if you are a business and you want to receive money from customers via credit cards then you need a merchant account. A merchant account is what you use to process credit cards, get money and get paid as a business.
Typical merchant account providers can charge up to 5% of everything your business earns with costs including merchant processing fees, gateway fees, interchange fees, Visa, MasterCard, American Express fees, statement fees, etc.
Over time these costs can add up to a lot of money; that's profit that you're not taking home. Every penny being paid is money your business is not making.
Would a 25%-50% reduction in the cost of your merchant processing fees interest you?
How about a merchant provider that reports your processing payments to Dun and Bradstreet and Corporate Experian?
If that sounds good to you, keep reading.
While normal rates go from .41% to 2.19% my preferred business credit building merchant provider offers credit card processing for small business owners at the rate of 0% to .36%.
Not only that but they report your company's payment history to both Dun and Bradstreet and Corporate Experian.
So not only will you have the lowest credit card processing rates in the industry but you will be building your business credit files too!
No other merchants offering credit card processing for small business can come close to this. It's simply the best of both worlds.
Get a 0% processing rate + Build Your Business Credit
The concept is simple but extremely powerful – all businesses receive 0% processing for a minimum of 4 months when they get started.
To keep the 0% processing rate you simply need to refer two other businesses who also want 0% and you get to keep your 0% processing. Pretty cool concept isn't it?
What if you don't refer two businesses?
No problem, after 4 months at 0% you simply pay .36% which is still the lowest rates in the industry.
To find out more information on this incredible credit card processing for small business visit the best merchant card services.com web site or complete the form below.
Ready to get 0% credit card processing that builds your business credit? Submit your information below and a merchant specialist will contact you within 24 hours. Plus receive my FREE business credit seminar audio ($597 value) =>

To Your Success In Business and in Life!
Did This Blog Help You? If so, I would greatly appreciate if you like and shared this on Facebook.
About the author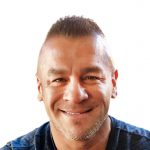 Marco Carbajo is a business credit expert, author, speaker, and founder of the Business Credit Insiders Circle. He is a business credit blogger for Dun and Bradstreet Credibility Corp, the SBA.gov Community, Business.com, About.com and All Business.com. His articles and blog; Business Credit Blogger.com, have been featured in 'Fox Small Business','American Express Small Business', 'Business Week', 'The Washington Post', 'The New York Times', 'The San Francisco Tribune','Alltop', and 'Entrepreneur Connect'.