Add Trade References
A trade reference is the payment experience information that a supplier has on its customer. For Dun & Bradstreet there are seven factors that represent the creditworthiness of a suppliers' customer. These factors are: reporting date, payment history, highest amount of credit used, amount owing, total past due, terms, and date of last sale.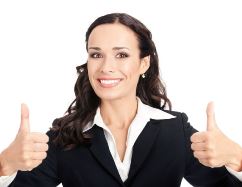 For quite some time you've heard me talk about how Dun & Bradstreet is the only business credit reporting agency that allows you to add trade references to your business credit file.
While there are over 500,000 suppliers here in the U.S. that extends credit to businesses like yours less than 6,000 actually share their payment data with a business credit reporting agency.
Unfortunately, for many business owners they find out the hard way that just having accounts established in the company's name doesn't mean the company's building a credit file. If you find that your existing supplier based relationships are not reporting why not add those trade references so they do?

This is where adding trade references can benefit a business, but the key is to know which trade references are acceptable under D&B's paid program.
You would be surprised how many questions I get from business owners on whether or not they should purchase Dun & Bradstreet Credibility Corp's. CreditBuilder™ program so I want to clear the air and explain what types of trade references you can't add.
Here are 11 kinds of trade references that are not accepted by D&B®:
Payments that have not yet been made but are anticipated
Payments to businesses that have shared principals or some other type of legal ownership relationship
Financial services: banks, credit unions, and insurance
Bank references
Utilities and gas companies
Credit card companies
Landlords
Virtual offices
Credit counseling or registered agents
International companies
Businesses with an unknown SIC Code
It's also important to note that if a supplier already reports payment experiences to Dun & Bradstreet on a regular basis then you can't add them as a trade reference under their paid program. I see this happen all too often with business owners that want to speed up the reporting process with vendors that already report to D&B®.
The fact is adding a good trade reference to your company's credit profile may have a positive impact to your scores and ratings. Remember, it takes a minimum of three trade references reporting on a file before Dun & Bradstreet can generate a Paydex® Score for a business.
If you decide to add trade references to your D&B® file using Dun & Bradstreet Credibility Corp's. CreditBuilder™ program then be prepared to have the reference contact details such as business name, address, phone number, and someone familiar with your account. If you don't know anyone, don't worry just use "Account" as the first name and "Receivable" as the last name.
Until next time…
Ready to start building your business credit files? Become a member of my Business Credit Insiders Circle and gain access to a proven step-by-step business credit building system. A system that provides you access to vendor lines of credit, fleet cards, business credit cards with and without a PG, funding sources and lenders that report to all the major business credit bureaus. Submit your name and email below for details and receive a free business credit building audio seminar ($597 value) =>

To Your Success In Business and in Life!
Did This Blog Help You? If so, I would greatly appreciate if you like and shared this on Facebook and Twitter.
About the author
Marco Carbajo is a business credit expert, author, speaker, and founder of the Business Credit Insiders Circle. He is a business credit blogger for Dun and Bradstreet Credibility Corp, the SBA.gov Community, About.com and All Business.com. His articles and blog; Business Credit Blogger.com,  have been featured in 'Fox Small Business','American Express Small Business', 'Business Week', 'The Washington Post', 'The New York Times', 'The San Francisco Tribune','Alltop', and 'Entrepreneur Connect'.