My Business Credit Report
Is a business credit report for your company nonexistent?
If you plan to apply for a business loan, buy equipment, open a credit line with a supplier – just about anything that requires borrowing money – having a business credit report established is crucial.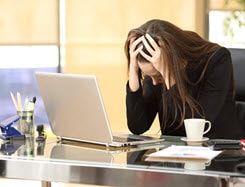 With an established business credit report; banks, lenders, suppliers, retailers, etc. will be able to assess the creditworthiness of your company. Look at it as a report card for how your business handles its financial obligations.
Your business credit report will be used for setting terms on credit, loans, lease payments and insurance premiums to name a few. For example, if you apply for an SBA loan, you are required to have a minimum FICO® SBSS score of 140 (out of 300), which is calculated based on both personal and business credit report information.
Now I'm sure you'll agree how important it is to have a business credit report for your company but what can you do if you have nothing listed? What steps can you take to establish a business credit report for your startup or existing business?
Click to continue …