Small Business Loans with Bad Credit
For many small business owners, the idea of having to get a loan to either start a new venture or keep afloat a present one can bring anxiety.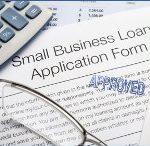 What if my credit score is too low to secure a loan? What if I don't get the loan and can't pay my business expenses? What if all I have worked for or dreamed of over the years is about to go up in smoke?
While there are loans to be had, it takes a good credit report to reel them in.
Click to continue …