Bad Credit Business Loans
Are you looking for a business loan but have bad credit?
Nothing can be more frustrating and burdensome than having to overcome this type of hurdle as you're trying to launch a business or expand an existing one.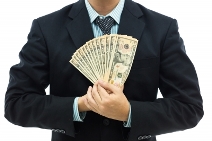 If you decided to embrace the fact that bad credit business loans are the only option for you and you're willing to accept paying a very high interest rate; stop right now before you do anything.
Let's face it, there's no shortage of hard money lenders willing to loan you money but at what price?
Click to continue …