How to Open a Business Credit File with Experian
The other day I got asked which business credit reporting agency is most widely used by banks and credit card issuers when checking a business credit file. Without a doubt I would have to say Experian Commercial which leads me to writing today's post.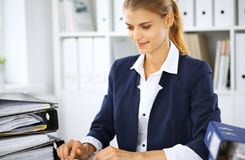 What is a business credit file? A business credit file is created by a business credit reporting agency when a credit grantor reports information associated to a company's credit account. A business credit file is used by credit grantors during the decision-making process to determine whether or not to extend credit to a business.
Your credit file gets opened with Experian when a credit grantor reports your company's data to Experian Commercial. In order to accomplish this, your business needs to establish a business credit account with a credit grantor that reports to Experian.
Here are three ways to get your business credit report established with Experian in 30 days:
Strategy #1
One of the fastest ways to get this done is with our business credit card funding program. Under this program you get 4-5 business credit cards that report only to Experian Commercial and in some cases Equifax Small Business. In less than 30 days you can have 4-5 revolving lines of credit listed on your Experian business credit report.

This program alone provides you three major benefits:
Protects your personal credit – The business credit cards issued to your company only report to Experian Commercial. So, any debt you carry on the business accounts do not show up on your personal credit.
Builds your Experian credit file – Our business credit card funding program will establish 4-5 revolving business lines of credit reporting to your Experian report. This is one of the fastest ways to build up your credit report with Experian.
Access to working capital – Business credit cards carry much higher credit limits which makes it easier to make major business purchases. Also, the business credit cards you'll receive come with 0% introductory APR on purchases for 6 to 15 months depending on the bank.
Strategy #2
Another 30-day strategy to open a business credit file with Experian is with BusinessCreditBuildersServices.com.  With this service you can add up to 8 accounts to your business credit file such as power, water, gas, mobile phone, cable TV, satellite TV, internet, and landline phone.
Best of all you can download up to 24 months of payment history directly from your provider's website. Imagine 24 months of payment history being added to your Experian business credit report from all of your utility and telecom accounts.
In addition, once you link your accounts all of the future monthly payments are automatically reported to your Experian report. This further helps build payment history and enables you to maintain your business report and scores.
Strategy #3
Another way to open a business credit file with Experian is to open business credit accounts with credit grantors that report to Experian Commercial. This can be vendors, suppliers, retailers and gas cards. Be sure to check out our post on a Net 30 starter vendor that reports to Experian. For a complete list of vendors that report to Experian, Equifax Small Business & Dun & Bradstreet be sure to check out our business credit building system.
Who is Experian Commercial?
Experian Commercial is one of the major business credit reporting agencies with over 27 million companies listed in its database. They provide corporate profiles and business credit reports that help businesses and credit grantors make informed credit decisions.
Where Does Experian Get its Information on my Business?
Experian collects its credit data from thousands of suppliers, vendors, retailers and lenders nationwide. When a company has an existing financial relationship with a credit grantor that reports to Experian, that credit data is then compiled into what makes up a business credit file.
Experian also compiles legal filings from local, county and state courts across the country.   Other company background information is collected from a variety of independent sources, including credit card issuers, collection agencies and marketing databases.
Finally, Experian combines the commercial data from the Small Business Financial Exchange (SBFE) with their database. If your company has business credit and payment data in SBFE's Data Warehouse it will now be combined into your Experian business file.
How Do I Order My Business Credit Report from Experian?
The first step is to conduct a free business search by going to Experian's SmartBusinessReports.com website. Add your company name, city, state and country in the search box and then click the 'start search now tab'.
Once your company is found the next step is to select the type of business credit report you want to order. If you want the most detailed report on your business then you should choose the ProfilePlus℠ Report which costs $49.95. This is the most complete report offered by Experian Commercial.
If you want a standard report that shows both your business credit score and payment info then select the CreditScore℠ Report which costs $39.95. Before you buy your report, their website does give you the opportunity to view a sample report so you know what each report looks like.
How Do I Update My Business Credit Report with Experian?
Having the correct business information on your business credit file with Experian is extremely important.  To make any changes the first step is to go to Experian's BusinessCreditFacts.com website.
Next, on the top right corner select the 'Update My Report' tab. This will take you to its search page so you can locate your business credit file in Experian's database. Enter your company name and location and then click the 'Search' tab.
You'll be redirected to a form page once your company is located. Before Experian can update your business information, they need to verify your personal identity. On this form page they require you to enter your personal information so they can verify your identify.
Remember, only business owners or principals can submit a data update request to Experian. Once your updated information is submitted, all data update requests will be reviewed by Experian's Commercial Relations department and, if approved, will be posted to the database within 30 business days.
How do I correct Inaccurate Business Credit Report Information with Experian?
If you identify any inaccurate information on your business credit report with Experian then you will need to start the dispute resolution process. First, circle any item on the report itself that you believe is inaccurate. Add a small explanation as to what is incorrect and provide the correct information when you can.
Also, be sure to include any supporting documentation along with your report. Attach the information to a cover page with your full business name, address, email and a statement requesting Experian to investigate the items marked. Email it to [email protected].
Typically, it takes Experian about 30 days to complete an investigation. When the review is complete you will be notified via mail with the results. If changes are made to your business report, Experian will provide you with a free updated report for confirmation.
Related Questions for Experian Business
What's Inside my Experian Business Credit Report?
The following types of information is what you'll find inside your business credit file with Experian.
Company information – This includes the company's name, address, phone number and file number with Experian. It also shows what year your file was established if your incorporation date is not available.
Credit categories – This section classifies your company's current credit status based on its current payment behavior and other items that are reporting or not such as collections or legal filings. The five categories are as follows: acceptable, caution, warning, serious risk and bankruptcy.
Legal filings – This section of the report shows a summary of any bankruptcy, liens and judgments filed against the business.
Collection filings – The information provided in this section provides the details of each of the collection agencies that have placed an account for collection against the business.
Payment behavior – The company's relationships with suppliers and other credit grantors along with payment performance is summarized in this section.
Payment trends and industry comparison – Experian takes your payment performance and compares it with other businesses in your industry. This section provides a risk evaluation based on that data.
Company background – Here you'll find company details such as number of employees, sales figures, corporate officers, state of incorporation and type of business.
How Long does Data Stay on an Experian Business Credit Report?
Here is the complete breakdown of how long data stays on your Experian business credit report.
Trade data: 36 months
Bank, government and leasing data: 36 months
Uniform Commercial Code (UCC) filings: 5 years
Collections: 6 years and 9 months
Judgments: 6 years and 9 months
Tax liens: 6 years and 9 months
Bankruptcies: 9 years and 9 months
How is my Experian Business Credit Score (Intelliscore) Calculated?
Experian's business credit score is known as Intelliscore. Their credit scoring model can be broken down into three major factors they use to determine risk.
Credit: this is the number of trade experiences reporting, outstanding balances, payment history, credit utilization, and trends over time.
Public records: are there recent public records, the amount of public records listed, the dollar amounts associated with liens, judgments & bankruptcies.
Demographic information: how many years on file, the company's industry classification code (SIC), size of the business, number of employees, etc.
What is a Good Intelliscore for My Business?
Experian requires at least one tradeline reporting to generate a business credit score. The Intelliscore ranges from 0 to 100, with a score of 76 or higher considered a good score for a business.
Who Pulls from Experian Commercial?
Now I'm sure you're familiar with Dun & Bradstreet and Equifax Small Business being the other two major players in the business credit reporting space. But what you may not realize is D&B is heavily used by vendors, suppliers & equipment financing companies for credit checks.
Banks and credit card issuers tend to use Experian Commercial and sometimes Equifax Small Business for their credit checks. So, at the end of the day it's important that your business have an established credit file with Experian Commercial and Equifax Small Business as well.
Final Thoughts
A business credit report plays a crucial role for decisions other businesses, suppliers, banks and credit grantors make about your company. It will impact important financial decisions such as:
How much business credit will be extended to you
What interest rates your business will pay
What repayment terms you will receive
How your customers view you
What insurance premiums will be
The best way to manage and grow your business credit report is to monitor your file on a regular basis. Remember, you can search Experian's database to find out if your business has a credit file by going to SmartBusinessReports.com.
You don't have to be registered to locate a company in their database. If you're a non-member and interested in purchasing a report you'll be automatically be directed to register.
Ready to build your business credit reports with Experian, Equifax & Dun & Bradstreet? Become a member of my Business Credit Insiders Circle and gain access to a proven step-by-step business credit building system. A system that provides you access to vendor lines of credit, retail credit, fleet cards, business credit cards with and without a PG, funding sources and lenders that report to all the major business credit bureaus. Submit your name and email below for details and receive a free business credit building audio seminar ($497 value) =>

To Your Success in Business and in Life!
Did This Blog Help You? If so, I would greatly appreciate if you like and shared this on Facebook and Twitter.
About the author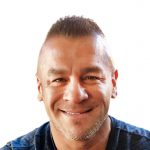 Marco Carbajo is a business credit expert, author, speaker, and founder of the Business Credit Insiders Circle. He is a business credit blogger for Dun and Bradstreet Credibility Corp, the SBA.gov Community, Business.com, About.com and All Business.com. His articles and blog; Business Credit Blogger.com,  have been featured in 'Fox Small Business','American Express Small Business', 'Business Week', 'The Washington Post', 'The New York Times', 'The San Francisco Tribune','Alltop', and 'Entrepreneur Connect'.