Experian Company Credit Report
At Experian®'s yearly Vision Conference held in May 20-23, 2018 they announced it has become a certified vendor of the Small Business Financial Exchange, Inc. (SBFE)
This is major news that will impact your Experian Company Credit Report because they will now combine SBFE's commercial data with Experian's commercial data.
According to Experian® it anticipates the combined data sets will result in new product launches over the next 24 months.
As you know Experian Commercial is one of the major business credit reporting agencies that maintains credit information on approximately 25 million active U.S. businesses.
So how does this news impact your Experian company credit report?
If your company has business credit and payment data in SBFE's Data Warehouse it will now be combined into your Experian's Company Credit Report. This is big news and may result in added payment experiences to your Experian company credit report that may have not been previously reporting.

For example, if your company has payment data from several lenders with the Small Business Financial Exchange but that same data is not shared with nor reporting on your Experian Company Credit Report it now will be.
With this announcement by Experian®, that payment data will now be reporting on your Experian's Company Credit Report.
Hiq Lee, president of Experian Business Information Services said, "We're excited to work with SBFE, which shares our mission to bring further innovation to the small-business credit landscape." "By combining the SBFE's data richness with Experian's vast consumer and commercial data assets and leading data science capabilities, we will use the power of data to help our clients make the right decisions."
Who is the Small Business Financial Exchange?
The Small Business Financial Exchange, Inc. (SBFE) is the country's leading source of small-business credit information. Established in 2001, this nonprofit association's database houses information on more than 32 million businesses and enables information exchange among members who provide small-business financing.
SBFE is the only Member-controlled organization of its type and makes possible innovative risk management solutions by providing industry insight and analysis of aggregated small business credit data to its Members.
Important Facts to Know About SBFE
10 of the largest U.S business credit card issuers contribute data to SBFE
22 of the top 30 commercial lenders contribute data to SBFE
78+ million accounts are represented in SBFE's data
32+ million small and micro businesses represented in SBFE's data warehouse
415 total portfolios with 72% contributed by traditional financial lenders
17+ years of historical data, dating back to 2001
What SBFE is Not
SBFE is not a business credit reporting agency. It is a not for profit trade association for small business lenders and facilitates the exchange of their Members' business account data to specific business credit reporting agencies that have licensing agreements with SBFE.
How SBFE Works
SBFE Members such as American Express, Capital One, PNC, Lending Club, SunTrust, Behalf, etc. contribute their small business data to the SBFE Warehouse. Next, Certified Vendors of SBFE (Experian®, Dun & Bradstreet, Equifax, Lexis Nexis) leverage the power of that data for use in their own databases.
Remember, SBFE does not compile, create or sell small business credit reports. If you want to obtain a copy of your business's credit report, or have questions related to your business's credit report, you will need to contact one of the following business credit reporting agencies that have a relationship with SBFE; Dun & Bradstreet, LexisNexis Risk Solutions, Equifax Business and now Experian Commercial.
If your bank or lender is an SBFE Member, your small business credit information is already being contributed to SBFE to help you build a good credit history and get the credit it deserves.
Unfortunately, your company's credit information with SBFE was not reporting on Experian's business credit report. The good news is now that Experian® is an SBFE Certified Vendor, the information contributed to SBFE may now report to your Experian Company Credit Report.
Ready to build your business credit reports? Become a member of my Business Credit Insiders Circle and gain access to a proven step-by-step business credit building system. A system that provides you access to vendor lines of credit, retail credit, fleet cards, business credit cards with and without a PG, funding sources and lenders that report to all the major business credit bureaus. Submit your name and email below for details and receive a free business credit building audio seminar ($497 value) =>

To Your Success in Business and in Life!
Did This Blog Help You? If so, I would greatly appreciate if you like and shared this on Facebook and Twitter.
About the author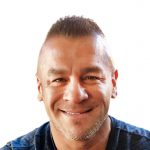 Marco Carbajo is a business credit expert, author, speaker, and founder of the Business Credit Insiders Circle. He is a business credit blogger for Dun and Bradstreet Credibility Corp, the SBA.gov Community, Business.com, About.com and All Business.com. His articles and blog; Business Credit Blogger.com,  have been featured in 'Fox Small Business','American Express Small Business', 'Business Week', 'The Washington Post', 'The New York Times', 'The San Francisco Tribune','Alltop', and 'Entrepreneur Connect'.