Business Credit Online
For many retailers, offering business credit online is a great sales tool and powerful way to attract more small business owners to purchase their products and services.
As a business owner, when you open a business credit account with an online retailer you have the ability to purchase their products/services on credit with the invoice due in 30 days. (net 30 payment terms)
This helps conserve cash flow and is a great way to start building a credit history for your business.
In today's post we are going to show you how to get business credit from an online retailer. It's important to realize the qualification standards are much easier when you apply for net 30 credit terms compared to other types of credit such as business credit cards and bank lines of credit.
The reason is the majority of retailers, vendors and suppliers offering business credit on net 30 terms will not conduct a personal credit check. Instead, they check your business credit report, require a bank reference and contact the trade references supplied on the credit application.
Business credit (net 30 accounts) issued from an online retailer can be used on purchases made only at that online retailer's store or family of stores. The exception is when a retailer is offering an actual business credit card co-branded with Visa® or MasterCard®.

Most net 30 business credit applications are simple to complete and require the following information:
Business name and address
D-U-N-S® Number
Bank reference
Trade references (3-4)
Now keep in mind, from a retailer's perspective; offering credit terms carries a risk. To minimize that risk, they have to determine if you have a good track record. So, the easiest way to determine the creditworthiness of a business is for the retailer to check your Dun & Bradstreet credit report.
So, before you apply for net 30 terms with a major online retailer such as Amazon, it's crucial that your company have at least an 80 Paydex® score rating with D&B.
Remember, simply having a D-U-N-S® Number does not mean you have a business credit rating. It takes a minimum of 3 trade references reporting on your D&B file to generate a Paydex® score.
If you don't have a business credit rating established be sure to check out our Business Credit Building System. In our platform you'll gain access to vendors that will issue net 30 credit terms to businesses with no credit history established.
One major online retailer that offers business credit is a company called Newegg Business℠. Newegg® is a major online retailer with over 10.5 million products and sales exceeding 2 billion.
Some of the top brands you can shop for on their site include but are not limited to Hewlett-Packard, Logitech, Microsoft, Intel, Samsung, Toshiba, Gateway, Adobe, IBM, Intuit, Lucas Arts, McAfee, Symantec, Sony VAIO, Xerox, Walt Disney Home Entertainment and hundreds more.
They offer all types of products under various business categories such as appliances, desktop PCs, CCTV, security & surveillance, computer hardware, data storage, electronics and home & living.
Here are the requirements for net 30 business credit from Newegg Business℠
D-U-N-S® Number (80 Paydex® Score rating)
Bank reference
3 Business/trade references
Company website
*They will check your Dun & Bradstreet credit report
How to apply for net 30 business credit online from Newegg Business℠:
Step 1: Create a Business Account
Complete the online sign up form by entering your company details, full name, email address username and password.
*Your NeweggBusiness℠ account ID will be your email address.
Step 2: Apply for Net 30 Terms
Once you create an account with NeweggBusiness℠, login and select the 'Net Terms' tab located under the 'My Account' tab. Complete the Net Terms Application and do not leave any information blank. After you submit the application it takes approximately 5-10 business days to process your application. You should expect a call from their accounting department for verification purposes.
Also, be sure to check your email because they will send you info regarding your application results.
*There is no personal credit check or personal guarantor required for this net 30 business account.
Step 3: Use Your New Business Credit
Once approved it's important to start using your new credit line to grow your business. Doing so will enable you to establish positive payment history with each invoice you pay on time.
It's important to note that NeweggBusiness℠ reviews your credit limit usage every 3 months for potential credit limit increases or modifications.
Finally, before you apply for business credit online with retailers it's crucial to have at least 3 trade references you can supply on a credit application and an 80 Paydex® Score established with D&B.
Keep in mind many of the major name-brand retailers such as Home Depot, Best Buy, Staples, Apple, Dell, etc. have stricter credit requirements for their business credit accounts. You will need at least 5-10 trade references reporting on your Dun & Bradstreet report but each one has its own requirements which we provide in our Business Credit Building System.
Until next time…
Ready to build your business credit rating? Become a member of my Business Credit Insiders Circle and gain access to a proven step-by-step business credit building system. A system that provides you access to vendor lines of credit, fleet cards, business credit cards with and without a PG, funding sources and lenders that report to all the major business credit bureaus. Submit your name and email below for details and receive a free business credit building audio seminar ($497 value) =>

To Your Success in Business and in Life!
Did This Blog Help You? If so, I would greatly appreciate if you like and shared this on Facebook and Twitter.
About the author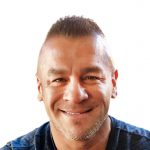 Marco Carbajo is a business credit expert, author, speaker, and founder of the Business Credit Insiders Circle. He is a business credit blogger for Dun and Bradstreet Credibility Corp, the SBA.gov Community, Business.com, About.com and All Business.com. His articles and blog; Business Credit Blogger.com, have been featured in 'Fox Small Business', 'American Express Small Business', 'Business Week', 'The Washington Post', 'The New York Times', 'The San Francisco Tribune', 'Alltop', and 'Entrepreneur Connect'.