New in Business Credit
As you know a business credit score is crucial to separating your personal and business financial risk. When lenders can check the creditworthiness of your business rather than rely solely on your personal credit; your ability to maximize your funding potential increases tenfold.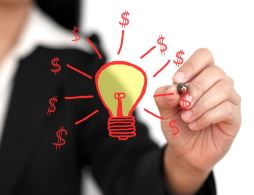 It's pretty incredible to see how fast things are changing in the business credit industry. Technology and the internet have taken credit risk management, business credit reports/ratings, and funding programs to a whole new level.
So we have been updating our modules and credit database in the business credit building system and it's exciting to see all the new suppliers and vendors we've added that are now reporting to the business credit agencies. This is great news for small business owners like you!
All the recent changes in business credit do make the marketplace difficult to navigate if you're not using our system, particularly for those small business owners who are stuck in old methods and have lost sight of what's truly possible with business credit. Of course, I'm not talking about you.

In today's blog post we compiled a reading roundup of what's new in business credit. Enjoy!
25 Reasons Why Business Credit Applications Get Declined
You know access to credit is the lifeblood of a business – and being credit ready is so much a part of that. This is a great post for helping you dig deep into what it takes to qualify for various types of business credit today and what you may have to work on.
7 Compelling Reasons to Start Building Business Credit
This is powerful if only for the reminder that building business credit is essential to the growth of your business while protecting your personal credit.
5 Very Important Business Credit Tools for Business Owners
Some of these you may already use, some may be totally new to you, but are extremely useful to building, managing and advancing your company's creditworthiness.
The Advantages of Social Capital When Getting Business Credit
Why pay close attention to social capital? The reason is lenders are using several areas of business data in real-time to determine the funding ability of a company. If your company doesn't have a presence on the internet then this post is worth the read.
Business Loan vs Line of Credit: What You Need to Know
Deciding on which type of funding is ideal is where most business owners make a mistake. If you plan on applying for funding, but suddenly realize you need some guidance to help obtain the right funding and at the best rate, this post is for you.
8 Major Uses for an Unsecured Small Business Credit Card
You know you need access to working capital – and by having several business credit cards at your disposal is a major part of achieving that. This is an insightful post for helping you understand why you need several business lines of credit in your company's financial toolbox.
3 Easy Options to Pre Qualify for Business Credit Lines
One way to leverage business credit is by having a good credit score. A good credit score can enable even startup companies to get unsecured business credit lines with large credit limits. So who's leveraging the power of business credit really well? HOW are they doing it? How can you use this strategy and do it too? Check out this post to see how it's done.
Creditworthiness: 10 Do's and Don'ts for Small Business Owners
Access to credit is a crucial part of running a successful business. Whether we like it or not, credit is a powerful financial tool that gives us the leverage we need to generate wealth. This is a must read post on creditworthiness that applies to both personal and business credit.
Ready to start building business credit? Become a member of my Business Credit Insiders Circle and gain access to a proven step-by-step business credit building system. A system that provides you access to vendor lines of credit, fleet cards, business credit cards with and without a PG, funding sources and lenders that report to all the major business credit bureaus. Submit your name and email below for details and receive a free business credit building audio seminar ($497 value) =>

To Your Success in Business and in Life!
Did This Blog Help You? If so, I would greatly appreciate if you like and shared this on Facebook and Twitter.
About the author
Marco Carbajo is a business credit expert, author, speaker, and founder of the Business Credit Insiders Circle. He is a business credit blogger for Dun and Bradstreet Credibility Corp, the SBA.gov Community, Business.com, About.com and All Business.com. His articles and blog; Business Credit Blogger.com, have been featured in 'Fox Small Business','American Express Small Business', 'Business Week', 'The Washington Post', 'The New York Times', 'The San Francisco Tribune','Alltop', and 'Entrepreneur Connect'.