Pre Qualify for Business Credit Lines
Do you know how to leverage the strength of your personal credit to your company's advantage?
How would acquiring multiple unsecured lines of business credit in as fast as 2 weeks help to grow your business?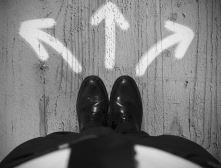 As you know each time you apply for business credit you're hit with a hard inquiry on your credit report. Hard inquiries can have a negative impact on your scores, so shopping from lender to lender can cause multiple inquiries in a very short time period which you want to avoid at all costs.
As a credit savvy business owner it's key to be strategic when applying for business funding. This includes minimizing your credit inquiries, protecting your personal credit, building your business credit and maximizing your funding potential.

The good news is you can avoid those excessive inquiries through our UBF pre qualification process. Rather than shopping around and having multiple banks pull your credit to see what you qualify for, we have you supply your own credit report for an initial review. Our in house underwriters will then analyze your credit report and give you a rating (funding range report) just like our banking connections would.
By supplying your own credit report for pre qualification, you are not triggering a hard inquiry to your credit. You'll know firsthand how much you pre-qualify for in business credit lines ($20k to $150k) before actually starting the funding process.
The Pre Qualification Process
Our underwriters require a credit report (no later than 3 weeks old) to conduct a pre qualification review. Here are three options to obtain your report that we accept:
1) AnnualCreditReport.com – By law you are entitled to a free copy of your credit report every 12 months from each credit reporting agency. Before you obtain your credit report, you will need to answer a few questions for verification purposes. Upon completion select only one agency report and be sure to save it in PDF format.
2) ProCredit – ProCredit information is provided either by Transunion® and TransUnion Interactive, Inc. or Experian and CSIdentity Corporation. On this site you can obtain all 3 of your credit reports & credit scores for only $1.
Once you sign up, login to your ProCredit account and go to the reports section. Next, select the print report option and then save the report as a PDF document.
3) CreditKarma.com – You can register with CreditKarma and get free reports and scores from Transunion and Equifax. It's a free service that does not require any credit card or payment information. Once you register and log in select the 'Credit Reports' option to view either your Equifax or Transunion report. Save one as a PDF document in order to submit it for a review.
*CreditKarma uses Vantage Score 3.0 to calculate its credit scores.
To start the UBF pre-qualification process, send your credit report along with contact details to [email protected]. You'll receive an email confirmation receipt and a phone call within 24-48 hours to discuss the results of your pre-qualification review.
Here are the 5 areas that our underwriters will be looking at…
FICO® scores need to be in the 680 range and higher
Credit report needs depth and payment history – these means OPEN credit cards
No recent derogatory marks and absolutely no bankruptcy or foreclosure reporting
Credit card debt vs the limits are reviewed with low utilization being ideal. Often times if you have too much debt we will give you specific pay downs required to qualify.
The last factor is the number of inquiries. If there is an indication of recent inquiries due to someone shopping around then they are just shooting themselves in the foot.
All five of these factors are taken into consideration during a credit report review for lines of credit. All it takes is 24/48 hours to know if and how much you can obtain in unsecured business credit lines. Keep in mind that checking your credit report and scores utilizing any of the options listed above triggers only a soft inquiry, which will never affect your credit. Only hard inquiries have an impact to your credit scores.
Looking to build your business credit? Become a member of my Business Credit Insiders Circle and gain access to a proven step-by-step business credit building system. A system that provides you access to vendor lines of credit, fleet cards, business credit cards with and without a PG, funding sources and lenders that report to all the major business credit bureaus. Submit your name and email below for details and receive a free business credit building audio seminar ($597 value) =>

To Your Success In Business and in Life!
Did This Blog Help You? If so, I would greatly appreciate if you like and shared this on Facebook and Twitter.
About the author
Marco Carbajo is a business credit expert, author, speaker, and founder of the Business Credit Insiders Circle. He is a business credit blogger for Dun and Bradstreet Credibility Corp, the SBA.gov Community, Business.com, About.com and All Business.com. His articles and blog; Business Credit Blogger.com,  have been featured in 'Fox Small Business','American Express Small Business', 'Business Week', 'The Washington Post', 'The New York Times', 'The San Francisco Tribune','Alltop', and 'Entrepreneur Connect'.