New in Business Credit
As you know a business credit score is crucial to separating your personal and business financial risk. When lenders can check the creditworthiness of your business rather than rely solely on your personal credit; your ability to maximize your funding potential increases tenfold.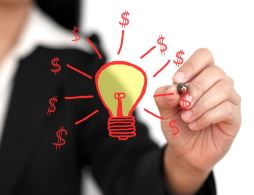 It's pretty incredible to see how fast things are changing in the business credit industry. Technology and the internet have taken credit risk management, business credit reports/ratings, and funding programs to a whole new level.
So we have been updating our modules and credit database in the business credit building system and it's exciting to see all the new suppliers and vendors we've added that are now reporting to the business credit agencies. This is great news for small business owners like you!
All the recent changes in business credit do make the marketplace difficult to navigate if you're not using our system, particularly for those small business owners who are stuck in old methods and have lost sight of what's truly possible with business credit. Of course, I'm not talking about you.
Click to continue …