Best Business Credit Cards
In this post I am going to share with you how to obtain from $20k up to $200k in unsecured business credit card lines that DO NOT report to your personal credit reports.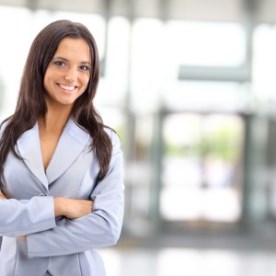 Yes, you heard that right, unsecured business credit cards that report ONLY to your business credit reports.
With the best business credit cards you can grow your business and obtain the funding you need without putting your personal credit scores at risk.
What's the value of a company's business debts not appearing on a business owner's personal credit reports?

It's priceless.
If you're trying to start a business, market to new clients, purchase new equipment or supplies, or simply need available capital, unsecured lines of credit in the form of business credit cards are ideal because of the following three reasons:
First, the best business credit cards offer a permanent available line whereas traditional lines of credit can be closed after an unfavorable review of the company's finances.
Secondly, it's always revolving whereas a traditional line of credit can be converted to a term loan at the bank's discretion.
Thirdly, the credit limits for business credit cards are subject to increase based on payment activity and usage whereas increases in traditional lines are based on the company's performance, financials and so on.
So what does it take to qualify?
The funding programs we offer our members in our business credit building system are driven by a variety of factors based on each business owner's unique financial profile.
This particular funding option (unsecured business credit cards) is FICO® driven. While personal credit scores are not the only factor they do weigh heavily on the approval process.
Best Business Credit Cards Qualification
Here is a more detailed breakdown:
Officer requirements
At least one corporate officer must meet the following criteria:
680+ FICO Score
No derogatory credit marks within the past 6 months
No judgments, collections, or tax liens in unpaid status
No bankruptcies reporting
No excessive inquiries
At least one established credit line or credit card; with a $2k limit
Reasonable debt to credit limit ratios
*If you have derogatory marks on your credit reports consider our credit restoration service to get you back on track as soon as possible.
Best Business Credit Card Rates
Introductory rates of 0-3% for 3-18 months
7.9% – 19.9% APR
Rates and offers will vary based on economic conditions, market changes, industry codes, state of business formation, credit profile, and various other factors.
Keep in mind there is no collateral, no income documents, and no financials to provide. However, to qualify they do check your personal credit and it does require a personal guarantee.
The good news is many of our members get these guarantees dropped by the bank after 8-12 months of good payment history.
To apply for this unsecured business credit card bundle complete our simple online form below and we will contact you shortly.
My goal is to get your foot in the door and start you on the path to building your company's creditworthiness. The best business credit cards I suggest are issued by National and Regional banks which we are fortune to have a relationship with and can be a strong stepping stone to position you for additional financing in the future.
Read to apply for the best business credit cards that build your business credit? Submit your information below and a funding specialist will contact you within 24 hours. Plus receive my FREE business credit seminar audio ($597 value)=>

About the author
Marco Carbajo is a business credit expert, author, speaker, and founder of the Business Credit Insiders Circle. He is a business credit blogger for Dun and Bradstreet Credibility Corp, the SBA.gov Community, All Business.com and About.com .His articles and blog; Business Credit Blogger.com,  have been featured in 'American Express Small Business', 'Business Week', 'The Washington Post', 'The San Francisco Tribune', 'The Scotsman Guide', 'Alltop', and 'Entrepreneur Connect'.