How To Remove Inquiries From Credit Report
Do you have excessive credit inquiries showing up on your credit reports?
Are these inquiries causing you to get declined for credit?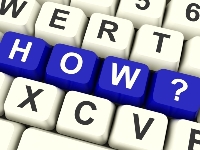 If you want to know how to remove inquiries from your credit report then you've come to the right place.
Let's first cover the two types of inquiries and which one actually impacts your FICO® Scores.

Soft Inquiries
Soft inquiries also known as soft pulls do not have an impact on your scores. These are inquiries where your credit reports are not being checked by a lender or creditor. For example, ordering your own credit report, credit checks for promotional offers by a credit card company, credit reviews conducted by existing creditors you have an account with, or credit checks by an employer are all examples of a soft pull.
Hard Inquiries
Hard inquiries also known as hard pulls do have an impact on your scores but it's minor unless it's excessive. Hard inquiries occur when you apply for credit or a loan by filling out a credit application and give permission to a lender or creditor to review your credit reports and scores.
A hard inquiry may lower your score, generally less than 5 points, because the FICO® scoring system calculates credit inquiries for new credit as a potential risk factor.
However, where it becomes a concern is when it's excessive and more importantly excessive in a short period of time. This can cause you to get declined for credit even if you have favorable scores.
Let me explain what I mean by excessive hard inquiries.
Once you cross a certain number of these hard inquiries over a 2 year period your chance of getting approved for credit is minimized greatly. To avoid this threshold, which I believe to be around 10-12 total inquiries per credit agency over a 2 year period, you should apply for credit no more than two times every 4 months from each of the credit reporting agencies.
With this safeguard you will have a total of 12 inquiries from each credit reporting agency in a 2 year period. After two years your hard inquiries (inquiries that impact your FICO® Score) will drop off.
Now if you have too many inquiries already, you can always work to remove hard inquiries from credit reports using the step by step inquiry dispute process below.
How to Remove Hard Inquiries from Credit Reports
Obtain a copy of all three of your credit reports for free by going to AnnualCreditReport.com.  (You are entitled to one free report per year)
Identify the hard inquiries reporting on your credit reports and record the creditor name and addresses. Not all major credit reporting agencies disclose the addresses so you may have to contact the credit reporting agency to retrieve this information.
Initiate a dispute (Hard Inquiry Dispute Document) with the creditor regarding whether they had proper authorization to pull your credit. Be sure to send your inquiry dispute document via certified mail.
The creditor you initiate an inquiry dispute with may do one of three things. They may simply remove the inquiries from your credit report or claim that the dispute is authorized or not respond at all. However, if they fail to respond or fail to furnish you with documented proof of an authorized inquiry within a reasonable amount of time (30-40 days), then they must delete the inquiry.
Additional steps you can take if a creditor fails to take action and address your inquiry dispute are as follows:
File a complaint with the CFPB – The Consumer Financial Protection Bureau (CFPB) accepts compaints about credit reporting at the federal level.
Take your own legal action – Contact the National Association of Consumer Advocates to find an attorney who specializes in Fair Credit Reporting Act violations.
Looking for other ways to improve your credit reports and FICO® Scores? Submit your name and email below to receive my FREE course '7 Steps To Superior Credit' ($497 value) =>

To Your Success In Business and in Life!
Did This Blog Help You? If so, I would greatly appreciate if you like and shared this on Facebook.
About the author
Marco Carbajo is a business credit expert, author, speaker, and founder of the Business Credit Insiders Circle. He is a business credit blogger for Dun and Bradstreet Credibility Corp, the SBA.gov Community, and All Business.com .His articles and blog; Business Credit Blogger.com, have been featured in 'American Express Small Business', 'Business Week', 'The Washington Post', 'The San Francisco Tribune','Alltop', and 'Entrepreneur Connect'.
Image courtesy of FreeDigitalPhotos.net