Business Credit Building
As we come to the end of 2010 and prepare to celebrate the New Year let's take some time to plan a few business credit building strategies.
I'm sure there have been plenty of lessons that you've learned from in the past twelve months but what steps are you planning to take in 2011?
Here are my top twenty business credit building tips:
Tip #1 – Get listed with all three major business credit reporting agencies – This is a major factor for a lender or supplier to determine the creditworthiness of your company without having to rely on your personal credit.

Tip #2 – Obtain a merchant line of credit – An excellent source of cash credit without requiring a personal credit check, guarantee, or collateral since the credit line is determined by your monthly credit card transactions.
Tip #3 – Develop a well written business plan – When it comes to bank financing a well written plan can help support a loan request.
Tip#4 – Monitor, protect, and manage your business credit files – It's one thing to build a good company credit rating but it's vital that you also protect and maintain it too.
Tip #5 – Establish a 'low 5' bank rating – Even though bank credit is different from business credit they both play an integral role in your company's ability to secure financing.
Tip #6 – Make business purchases with suppliers and creditors that report – If your good payment history with existing suppliers is not being reported how can you expect to show that you're a creditworthy company?
Tip #7 – Add positive trade references to your company profile – This is a solution for non reporting suppliers but does require that your company pay a small fee.
Tip #8 – Become a data furnisher with a business credit bureau – Extending credit to customers and supplying payment data to the bureaus can benefit your business in multiple ways including sales increases by as much as 50%.
Tip #9 – Maximize your personal and business credit scores – Strong personal and business credit ratings will open you up to many more financing opportunities. More choices simply give you much more leverage.
Tip #10 – Build a strong diversity of credit accounts – A healthy blend of credit further shows that your business can handle its financial obligations.
In the upcoming New Year your business will at one point require an influx of cash in order to cover certain business expenses. The worst mistake you can make is not preparing ahead of time and instead seeking funding when your business needs it most. Always remember that lenders prefer to extend credit to companies that don't need the capital.
Instead of relying on your personal credit scores every time your company needs financing, you can use your business' credit rating to secure the financing you need with even more favorable terms and lower interest rates. Make 2011 your year for business credit building!
What other tips would you like to add?
Ready to start building your business credit? Become a member of my Business Credit Insiders Circle and gain access to a proven step-by-step business credit building system. A system that provides you access to vendor lines of credit, fleet cards, business credit cards with and without a PG, funding sources and lenders that report to all the major business credit bureaus. Submit your name and email below for details and receive a free audio seminar ($597 value) =>

About the author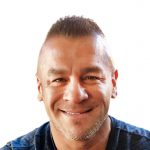 Marco Carbajo is a business credit expert, author, speaker, and founder of the Business Credit Insiders Circle. He is a business credit blogger for AllBusiness.com, a subsidiary of Dun and Bradstreet and author of "Eight Steps to Ultimate Business Credit". His articles and blogs have also been featured in American Express Small Business, Business Week, The Washington Post, The San Francisco Tribune, Scotsman Guide, Alltop, Entrepreneur Connect, and Active Rain.