Business Credit Management
If you're a small business owner, you know the importance of managing your financial status, maintai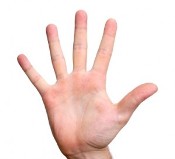 ning accurate records, and keeping corporate filings up to date. You may even have hired a bookkeeper to do the job.
But what about managing your business credit profiles? Do you put the same emphasis on maintaining a positive business credit file? How do you ensure that all of your corporate information is updated and accurately recorded with the business credit bureaus? What system or tools do you have in place to control and protect your company's credit?
Here are five tips to better manage your business credit.
Build a solid business credit profile – Aim to establish a good combination of credit types reporting to your files in order to build a strong business credit rating. Also keep your debt-to-credit limit ratios low to avoid giving the appearance that your company is overextended.
Monitor your business credit reports – There are several reasons why monitoring your reports is critical to business credit management. One, prior to applying for credit, you can review your file and credit scores with a potential lender before the lender pulls a hard inquiry on your files. Two, you can keep a close watch for any unusual activity that occurs on your files. Three, if any negative items do show up on your reports, you can take the proper steps to correct them.
Become a trade exchange partner – If you're extending credit to consumers and other businesses, you should definitely share your payment data with both consumer and business credit bureaus. This will help reduce customer late payments and defaults and improve collections. One of my business associates saw a 25 percent reduction on his past-due accounts when his customers were notified that their payment activity was being reported.
Use prepaid business credit cards – An effective way to control costs and avoid interest rate hikes and late fees is by using prepaid business credit cards. Since the card is prepaid, there are none of the costs that come with traditional credit cards. More important, you can set spending limits, which is very useful if you're handing out cards to employees.
Sign up for alerts – Sign up with services like D&B, and you'll be notified via e-mail when there is any change in your company's credit files. You may also want to consider activating the same option with your personal credit monitoring service.
While there are a host of other measures you can take to better manage your business credit, these five steps are a good start to growing and maintaining a healthy credit file while controlling costs and limiting your customers' late payments.
What other ways do you manage your company credit files?
Looking to build your business credit profiles? Become a member of my Business Credit Insiders Circle and gain access to a proven step-by-step business credit building system. A system that provides you access to vendor lines of credit, fleet cards, business credit cards with and without a PG, funding sources and lenders that report to all the major business credit bureaus. Submit your name and email below for details and receive a free audio seminar ($597 value) =>

 About the author
Marco Carbajo is a business credit expert, author, speaker, and founder of the Business Credit Insiders Circle. He is a business credit blogger for AllBusiness.com, a subsidiary of Dun and Bradstreet and author of "Eight Steps to Ultimate Business Credit". His articles and blogs have also been featured in American Express Small Business, Business Week, The Washington Post, The San Francisco Tribune, Scotsman Guide, Alltop, Entrepreneur Connect, and Active Rain.