Extending Credit to Customers
During tough times business owners are looking to build more customer loyalty and discover new ways to increase sales. You may have already implemented the specials, bonus gifts, certificates and discounts but there is one option that can make a dramatic impact to your bottom line.
This has proven to improve sales by as much as 50% and may even attract a new kind of customer to your business. By extending credit to qualified customers you not only improve sales but also offer an excellent alternative to those wanting to conserve their cash.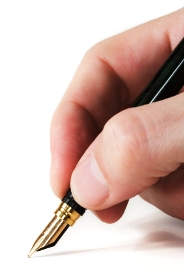 Extending credit allows customers to purchase your products and/or services upfront but defer the actual payment for a later date. In our industry this is known as trade credit or vendor credit. The larger the purchase amounts your average customer makes in your business the greater the risk your company will be exposed to.
If this sounds like a risk that you are not willing to take because you have hard costs that must be covered keep in mind that you are the one that decides what the credit terms will be.
Some businesses are willing to extend 100% financing for their customers while others require a 25% or even 50% down payment towards the amount of the purchase price.
So before you get started there are several key points to remember:
Credit Risk Assessment
Decide what amount of risk your business is willing to accept including whether it has the financial resources to support the transaction. You will also need to consider the chances of never being paid on a purchase as part of this assessment.
Credit Terms and Conditions
Decide how much credit you are willing to extend as well as how long you expect to wait for payment. The terms and conditions can vary all the way from expecting payment in full in as little as 10 days to as long as net 90 day terms or even more.
Requiring a down payment can also minimize your risk which many companies utilize for the first few purchase orders prior to accepting 100% financing.
Credit Approval Qualification
Will you extend credit to both consumers and businesses? If so, how will you determine whether or not they are creditworthy?
For consumers you may decide on a credit application with references or take it a step further and include a credit check with a consumer credit agency.
For business customers you may want to include a business credit application along with checking their business credit file. There are a variety of reports you can pull and if you expect a large amount of applications you can even subscribe to a business credit bureau for unlimited reports.
Credit Policy
Develop a credit policy that covers the entire process of extending credit to customers. From application submission all the way to the collection process if it's required. The more detail you have in place the better your accountant, sales staff and management can facilitate the program.
Be sure to also look at a customer's purchase history by conducting a credit review every several months. With a review you may consider increasing the size of their credit limit especially if they are requesting an increase and have a solid payment record to back it up.
By extending credit to customers you can separate yourself from the competition, increase sales and gain a greater market share. While there is risk involved use the key points outlined in this post as a guide to extending credit.
Ready to get listed with the business credit bureaus? Become a member of my Business Credit Insiders Circle and gain access to a proven step-by-step business credit building system. A system that provides you access to vendor lines of credit, fleet cards, merchant cards, business credit cards with and without a PG, funding sources and lenders that report to all the major business credit bureaus. Submit your name and email below for details and receive a free audio seminar ($597 value) =>

Marco Carbajo is a business credit expert, author, speaker, and founder of the Business Credit Insiders Circle. A business credit solutions membership helping business owners build small business credit. He is a business credit blogger for AllBusiness.com, a subsidiary of Dun and Bradstreet and author of "Eight Steps to Ultimate Business Credit" and "How to Build Business Credit with No Personal Guarantee." His articles and blogs have also been featured in American Express Small Business, Business Week, The Washington Post, The San Francisco Tribune, Scotsman Guide, Alltop, Entrepreneur Connect, and Active Rain.