Business Credit Score
Let's suppose for a moment that you've taken a few steps necessary to establish business credit for your company.  You got approved for a line of credit with a few suppliers, made purchases, paid your invoices and see the payment experience listed on your business credit report.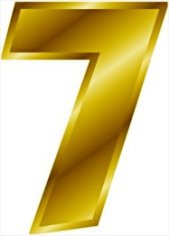 After seeing your business credit score you decide to jump into the big leagues and apply for a business credit card without supplying a personal credit check or personal guarantee. 
You're shocked to find out that your business was declined and you can't seem to figure out why. You have a favorable paydex score with Dun and Bradstreet so what's the problem?
Believe me this happens more than you can imagine and because of all the misinformation circulating the internet about what it takes to build a strong business credit score and report many business owners simply throw up their hands and say well at least I gave it a shot. 
First, let me be the one to inform you that in order to qualify for financing other than vendor credit lines you will need to have a strong business credit score and report with all three major business credit bureaus.
Not one, not two but all three!
In addition to getting listed with all three major bureaus you also need to build a strong profile and score.
7 Ways to Maximize Your Business Credit Score
Pay Better Than On Time – Paying your invoices 10, 15 or even 20 days ahead of the due date can classify your business as one that pays 'better than terms'. This looks extremely favorable on your credit files and can increase your scores.
Minimize Debt to Credit Limit Ratios – Keep your debt to credit limit ratios at no more than 30%. This helps reduce your company's overall debt exposure. You don't ever want your company to be perceived as overextended.
Establish Payment History – Making a onetime purchase with a supplier hardly establishes your company's creditworthiness. You should make purchases using your credit on a regular basis in order to build a solid payment track record. The longer the payment history the stronger the file you will have.
Add Trade References – If you have suppliers that are not listed on your files you can easily add them by utilizing DNB's trade reference builder program. By adding just a couple of additional trade references with years of payment history you can dramatically improve your business credit score.
Increase Credit Limits – Don't hesitate to request a credit limit increase with suppliers or creditors that you have a good track record with. But keep in mind, if you're not utilizing your existing credit lines and using a good portion of the limit a supplier or creditor will flat out deny your request.
Establish a Reporting Bank Loan – Getting a reporting bank loan on your files is priceless and can open more doors than you can imagine. Many creditors realize the scrutiny that banks impose on a company in order to get a loan so simply having one speaks volumes for your company's creditworthiness. A good strategy is the CD Secured loan which many banks still offer to this day.
Diversify Your Credit Types – This by far is one of the most important factors for a strong business credit score and report but it's the one that is least discussed. Your company should have a diversity of credit types reporting on its file such as trade credit, revolving credit, lease credit, lines of credit, etc.
By getting listed with the major business credit bureaus and applying these seven strategies you can expect your company to be well on its way to maximizing its business credit scores and reports.
Ready to maximize your business credit scores? Become a member of my Business Credit Insiders Circle and gain access to a proven step-by-step business credit building system. A system that provides you access to vendor lines of credit, fleet cards, business credit cards with and without a PG, Banking contacts, funding sources and lenders that report to all the major business credit bureaus. Submit your name and email below for details and receive a free audio seminar ($597 value) =>

Marco Carbajo is a business credit expert, author, speaker, and founder of the Business Credit Insiders Circle. A business credit building system helping business owners build small business credit. He is a business credit blogger for AllBusiness.com, a subsidiary of Dun and Bradstreet and author of "Eight Steps to Ultimate Business Credit" and "How to Build Business Credit with No Personal Guarantee." His articles and blogs have also been featured in American Express Small Business, Business Week, The Washington Post, The San Francisco Tribune, Scotsman Guide, Alltop, Entrepreneur Connect, and Active Rain.