Business Credit Bureau
As a business owner it's important for you to understand the integral role that a business credit bureau plays in the world of business finance. The data it collects on your business can impact whether or not your application for credit is approved or declined, the rate of interest your company will pay and even the amount of credit you can obtain.
In simple words, a business credit bureau is a repository of collected trade and credit information on millions of companies.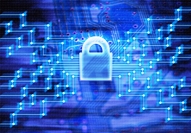 All this collected data is compiled into what are known as business credit reports which are furnished to potential creditors so the creditors can make sound credit granting decisions.
The integrity of this information being disseminated is vital to the success of our country's credit system.
So it's essential for you to know how a business credit bureau gets its information about your company. The more informed you are the better you can ensure that your company is being portrayed in the right light to potential creditors.
There are some primary and secondary sources, which are:
Incorporation filings from state and county courts
Business registrations (state, city, county)
Corporate financial reports
Self reported data from company principles
Payment data from suppliers and creditors
Banking data from suppliers and creditors
Companies granting credit (vendors, suppliers, lease companies, etc.)
Uniform Commercial Codes (UCC Filings)
Contracts, grants and loans from the Federal government
Bankruptcy filings from state and county courts
Public records of suits, liens and judgments
Internet data mining
Yellow pages and other print directories
News and media
Company press releases
As you can see all these sources contribute to the information that goes into creating your business credit reports. So stay consistent with all the information you provide about your company so there is no discrepancy or mismatched data.
You can always search the database of a business credit bureau to verify if your company is listed and then order a full report to check for accuracy.  Dun and Bradstreet, Corporate Experian and Small Business Equifax all offer database search functions as well as business credit bureaus like Credit.net and Cortera.
Its one thing to get your company listed but what's even more important is ensuring that your company information is being listed accurately
Ready to start building your business credit reports? Become a member of my Business Credit Insiders Circle and gain access to a proven step-by-step business credit building system. A system that provides you access to vendor lines of credit, fleet cards, business credit cards with and without a PG, funding sources and lenders that report to all the major business credit bureaus. Submit your name and email below for details and receive a free audio seminar ($597 value) =>

About the author
Marco Carbajo is a business credit expert, author, speaker, and founder of the Business Credit Insiders Circle. A business credit building program providing corporate credit with no personal guarantee.  He is a business credit blogger for AllBusiness.com, a subsidiary of Dun and Bradstreet and author of "Eight Steps to Ultimate Business Credit" and "How to Build Business Credit with No Personal Guarantee." His articles and blogs have also been featured in American Express Small Business, Business Week, The Washington Post, The San Francisco Tribune, Scotsman Guide, Alltop, Entrepreneur Connect, and Active Rain.